When we lack energy and alertness, we often reach for coffee. However, consuming too much caffeine causes anxiety, insomnia, and headaches. Don't want to be dependent on caffeine but still want to stimulate your nerves, increase alertness, reduce fatigue, improve your mind, and increase productivity? Theine in O.N.E drink is the right choice!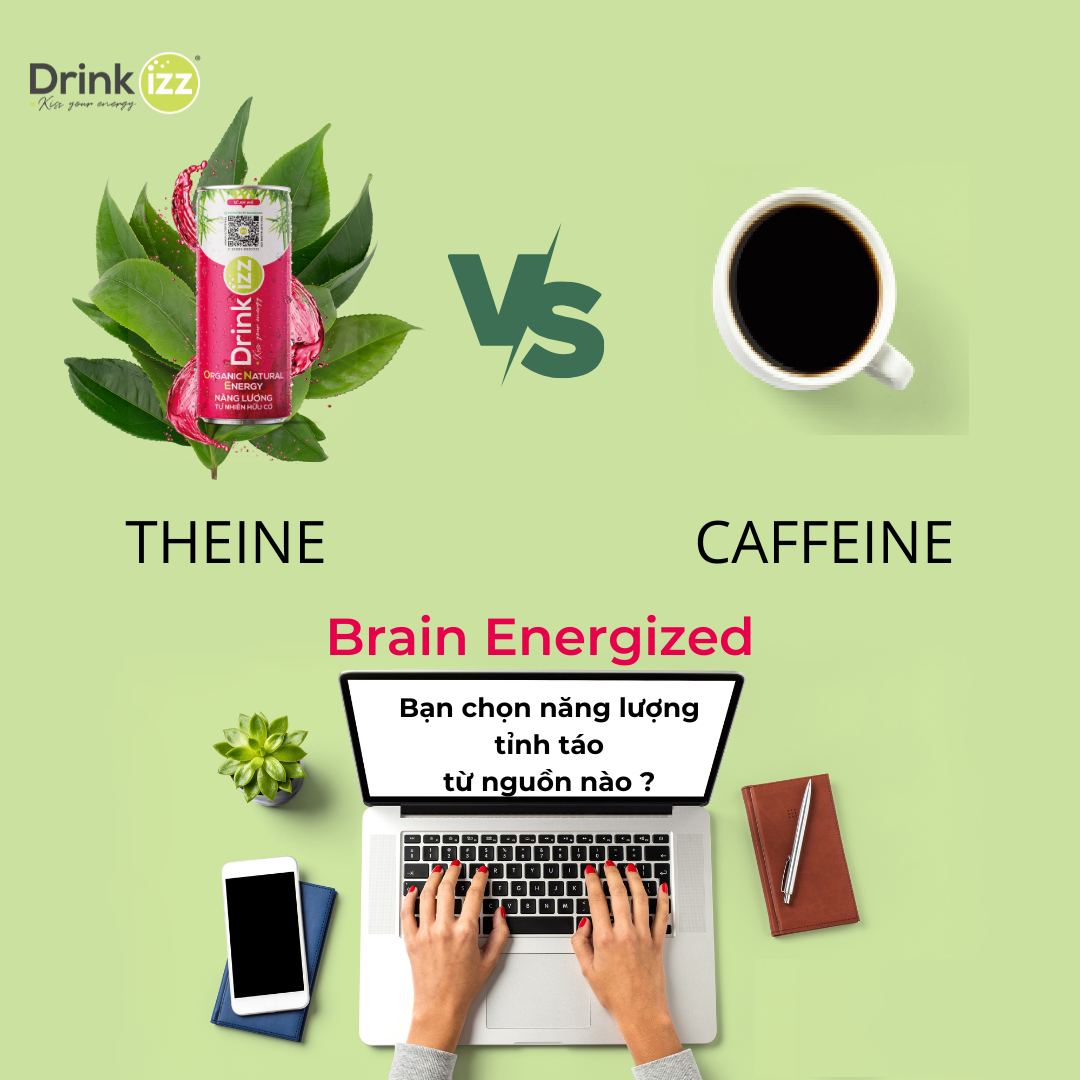 Still able to keep you alert like coffee, theine provides a sense of relaxation, comfort, and more health benefits.
The impacts of theine:
🍵 Theine provides long-lasting energy – about 6 to 8 hours because theine is more complex and the body needs longer time to break it down and completely absorb it.
🍵 Theine also gives improves concentration and learning ability while giving a sense of relaxation.
🍵 Theine is linked with health benefits including weight loss, prevention of cardiovascular disease, and enhancing the immune system for long-term use.
🍵 Each can of Drinkizz contain 25 mg of theine, perfect for a light and stable source of energy on which you can rely every day. Use the QRcode on each Drinkizz can check the most up-to-date info; you will be sure about how much theine you are getting every day.
The best times to consume Drinkizz are midmorning, midafternoon, and early evening if you have to work overtime, but mainly away from meals. For instance, if you wait too long from breakfast to lunch, you might feel tired, lack of energy, so enjoying Drinkizz will help you get instant energy and maintain durable energy all day.