Did you know that with every can of O.N.E, you are contributing a part of your energy to the organic farming value chain? Each can of O.N.E does not stop at the excellent health value that natural and organic ingredients bring. Still, behind the O.N.E can is the lead of the Drinkizz team's hard-working efforts, especially the farmers are working so hard for organic agriculture. Find out why each can of O.N.E has so much value!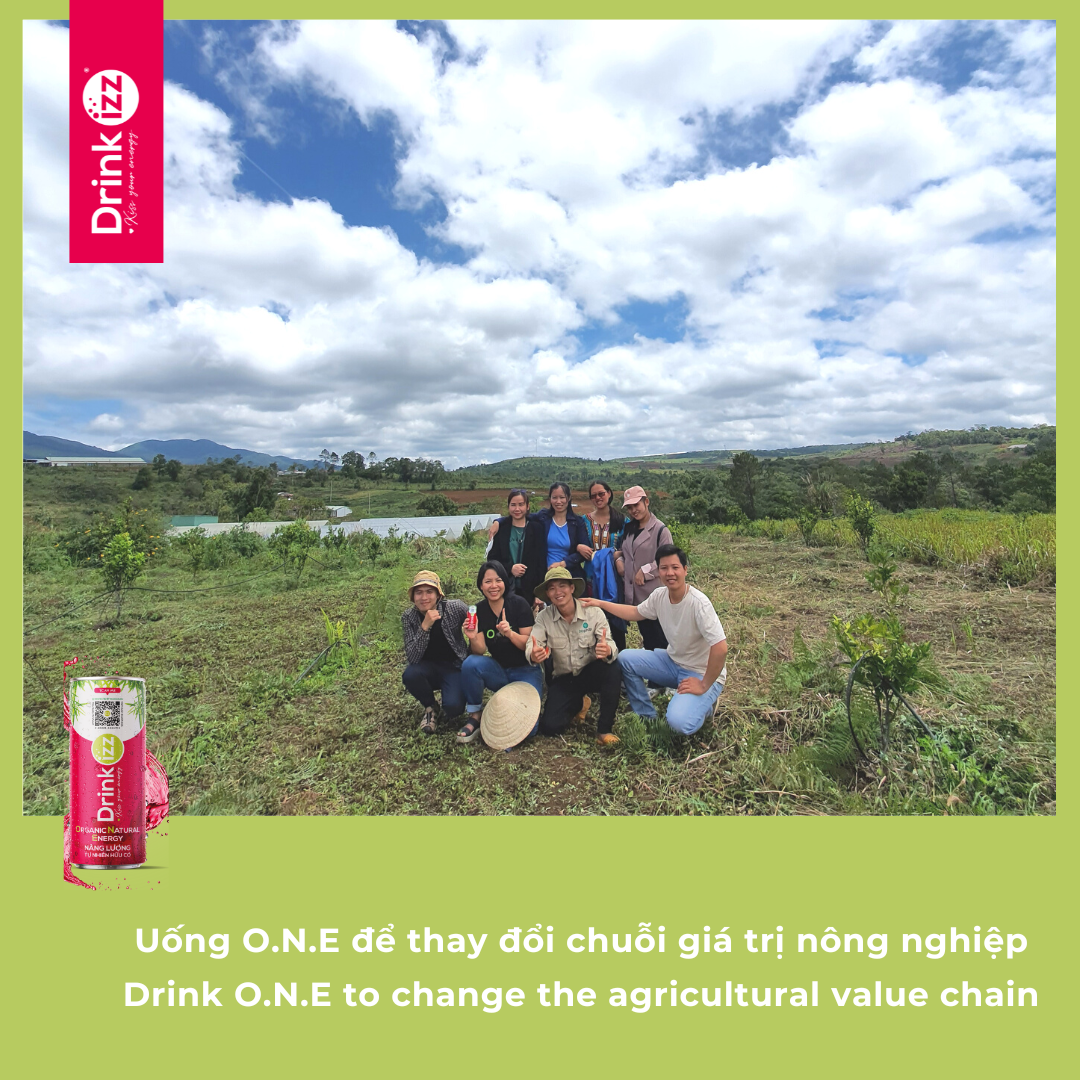 ☘ We work with local farmers directly to choose each quality organic ingredient and wild harvest with care for the environment and forest biodiversity.
☘ We collaborate with high-end and good practices factories to ensure security and quality control for consumers' health.
☘ We apply innovative technology for transparency data traceability from ingredients to waste management to help consumers receive the truthful information and connect together.
☘ We manage CO2 emission of our production chain by using composting ingredients and packaging adaptive to the local context.
☘ We contribute 1% revenue per each can to the "Fair For Life Fund" to support small-scale producers, workers, and vulnerable farmers in rural areas to develop in a sustainable way.
Thus, when you choose to drink 1 can of O.N.E, you will have a direct impact on the entire organic value chain.
Read more about Fair For Life here
Đặt hàng tại đây: 
Cửa hàng trực tuyến Drinkizz
✅ https://shop.drinkizz.com/vi/
✅ Sales hotline: 0983 82 44 77
Trạm O.N.E
✅ 14 đường Nguyễn Văn Thủ, Phường Đa Kao, Quận 1, Thành phố Hồ Chí Minh
✅ 09 68 31 34 37 
Danh sách các cửa hàng khác và  siêu thị:
✅https://drinkizz.com/vi/tim-cua-hang-gan-nhat/
Order here: 
✅ https://shop.drinkizz.com/
✅ Sales hotline: 09 83 82 44 77
✅14 Nguyen Van Thu street, Dakao ward, District 1, Ho Chi Minh City, Vietnam 
✅09 68 31 34 37 
Other store and supermarket
✅https://drinkizz.com/store-locator/