A polluted environment, contaminated food, and stress at work… are the leading causes of poor health and an overloaded liver. Helping the body detox requires healthy habits to maintain every day. The most straightforward pattern to follow, especially for office workers who often don't have much time, is to enjoy a cup of hot tea every morning. Let's refer to Energy Herbal Tea No. 04 – Liver Detox's ingredients to know more about this tea's remarkable health benefits!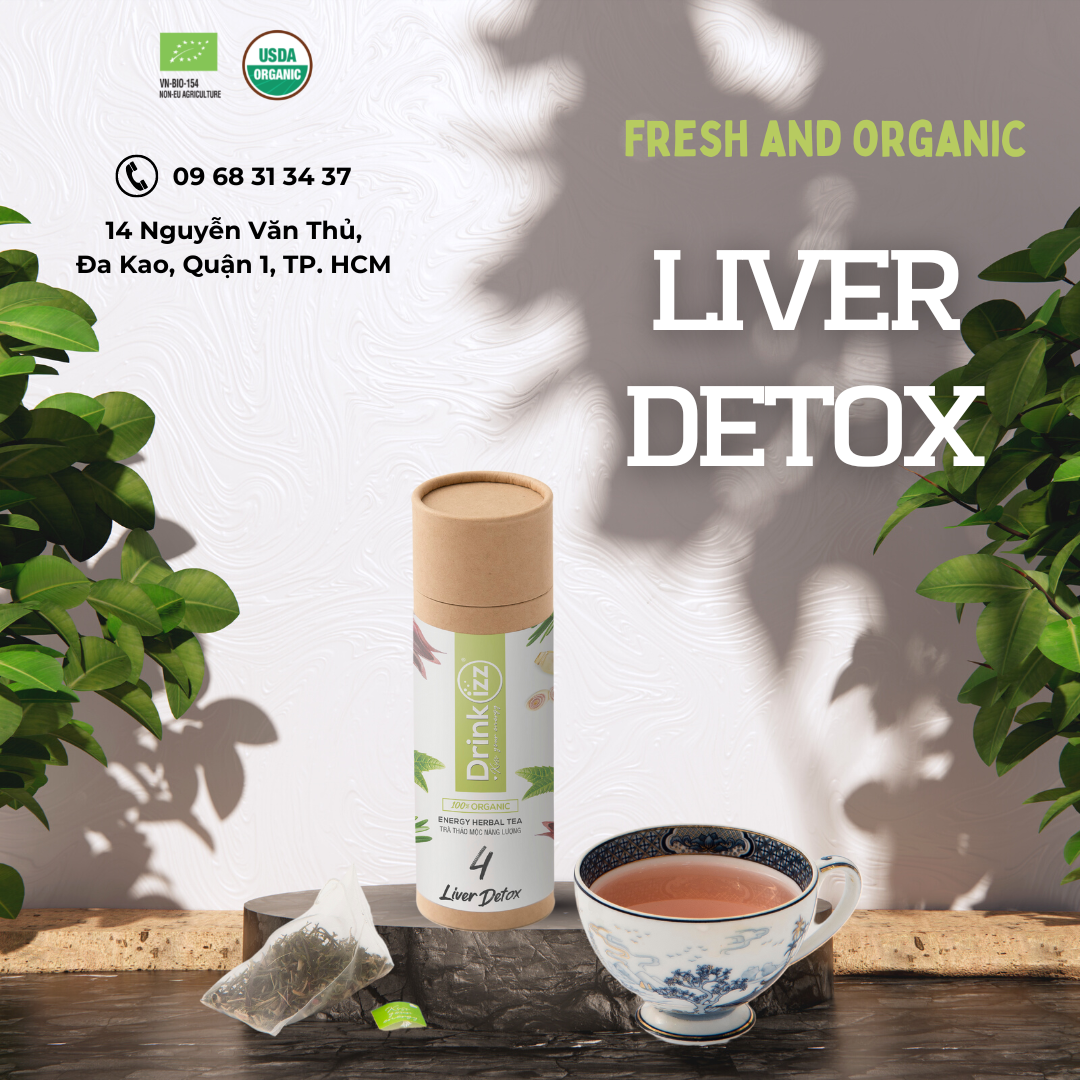 ✅ Organic Vervain- helps those with insomnia sleep well, reduces stress, and is suitable for the digestive system. Diseases such as flatulence and bloating will be reduced if you drink vermicelli tea regularly.
✅Organic Lemongrass – Has antioxidant, anti-inflammatory, antibacterial, anti-obesity, pain-relieving, anxiety-reducing, anti-hypertensive effects.
✅Organic Rosemary – Rosemary contains many essential oils and tannins. In addition, rosemary is also a good source of vitamin B6, calcium, and iron. Rosemary also has the same effect as an antioxidant that protects healthy cells in the body.
✅  Organic Hibiscus flowers contain large amounts of anthocyanins with antioxidant effects. These flowers are natural remedies, including improving liver health, supporting the treatment of liver problems such as hepatitis, cirrhosis
Do not forget to use it regularly to change your health significantly!. However, do not forget to practice sports and establish a scientific lifestyle.
Order here: 
✅ https://shop.drinkizz.com/vi/
✅ Sales hotline: 0983 82 44 77
✅ Shopee: https://bit.ly/shopeeone1
✅ Grab: O.N.E station
✅14 Nguyen Van Thu street, Dakao ward, District 1, Ho Chi Minh City, Vietnam 
✅09 68 31 34 37