In our busy daily lives, we constantly face many problems, so each person's stress level will increase according to the needs and measures of vitality. If you do not know how to manage stress and emotions, you will quickly fall into depression. Understanding this, Drinkizz has just launched Energy Herbal Tea No. 05 – Relax, whose primary use is to help relieve stress and dispel fatigue. A hot cup of energizing herbal tea for you to sip before sleeping will be a great therapy to soothe your spirit, helping you to dispel depression gently.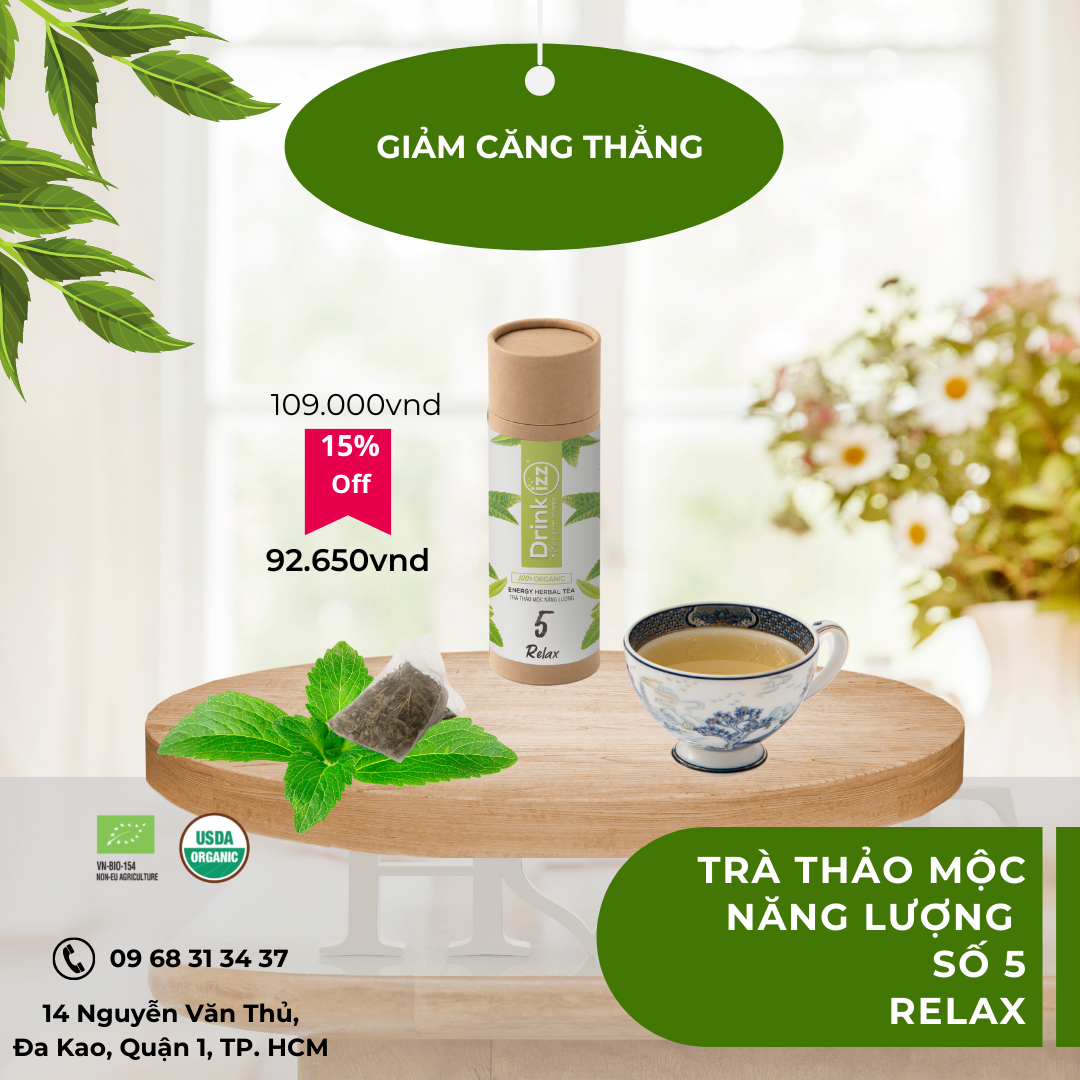 Energy Herbal Tea No. 05 – Relax includes:
🍃 Organic Common Verbena: is a medicinal herb with many effects on human hearing health, also known as "The precious herb that heals wounds." The herb contains Hastatoside and verbenalin to treat insomnia. The plant extract contains Aucubin, a powerful biologically active substance that relaxes the mind and body. Therefore, people often use Common Verbena to treat insomnia and other neurological disorders.
Ingredients come from Vietnam's forests and highland mountain areas. 100% organic plant-based ingredients are certified based on EU and USDA international organic standards.
☎️ Order at O.N.E station now! Up to 50% off sale!!!
✅ Up to 50% – From 18/04/2022 to 28/05/2022 🥳🥳
✅ Website:https://shop.drinkizz.com/
✅ Hotline: 09 68 31 34 37
✅ Address: 14 Nguyen Van Thu Street, Dakao ward, District 1, Ho Chi Minh City, Vietnam
✅ You can order "O.N.E Station" on Grab and Shopee Food!