Summer has come, and you are under pressure to lose weight to wear your loved bikini or have negative stress because of deadlines? So how to dispel stress and still maintain energy for the whole summer?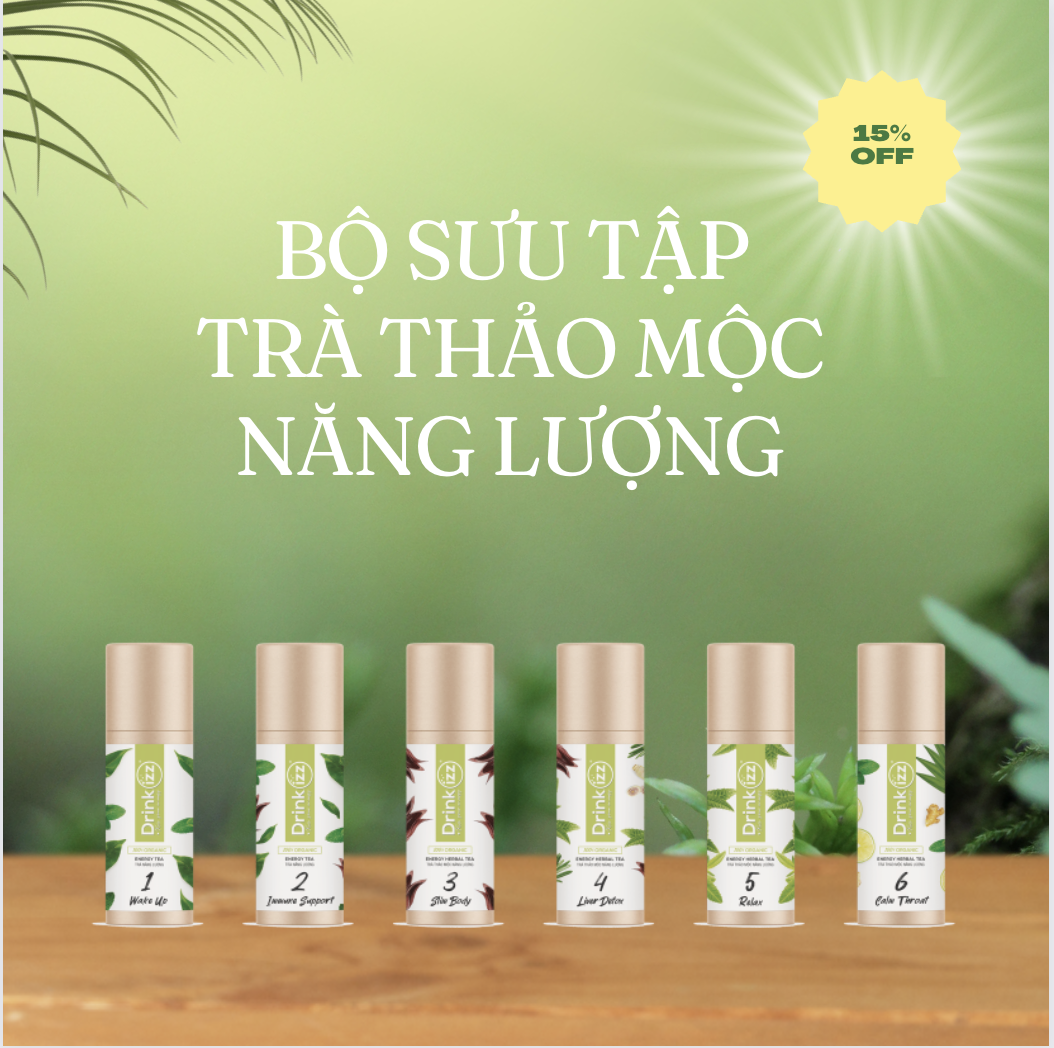 Drinkizz organic tea collection includes 6 different teas and herbal teas that will vibrate your energy relaxation and calm negative emotions. Many health benefits such as weight loss, body detox, energy regeneration, etc. will help you get through the summer full of energy and youthfulness.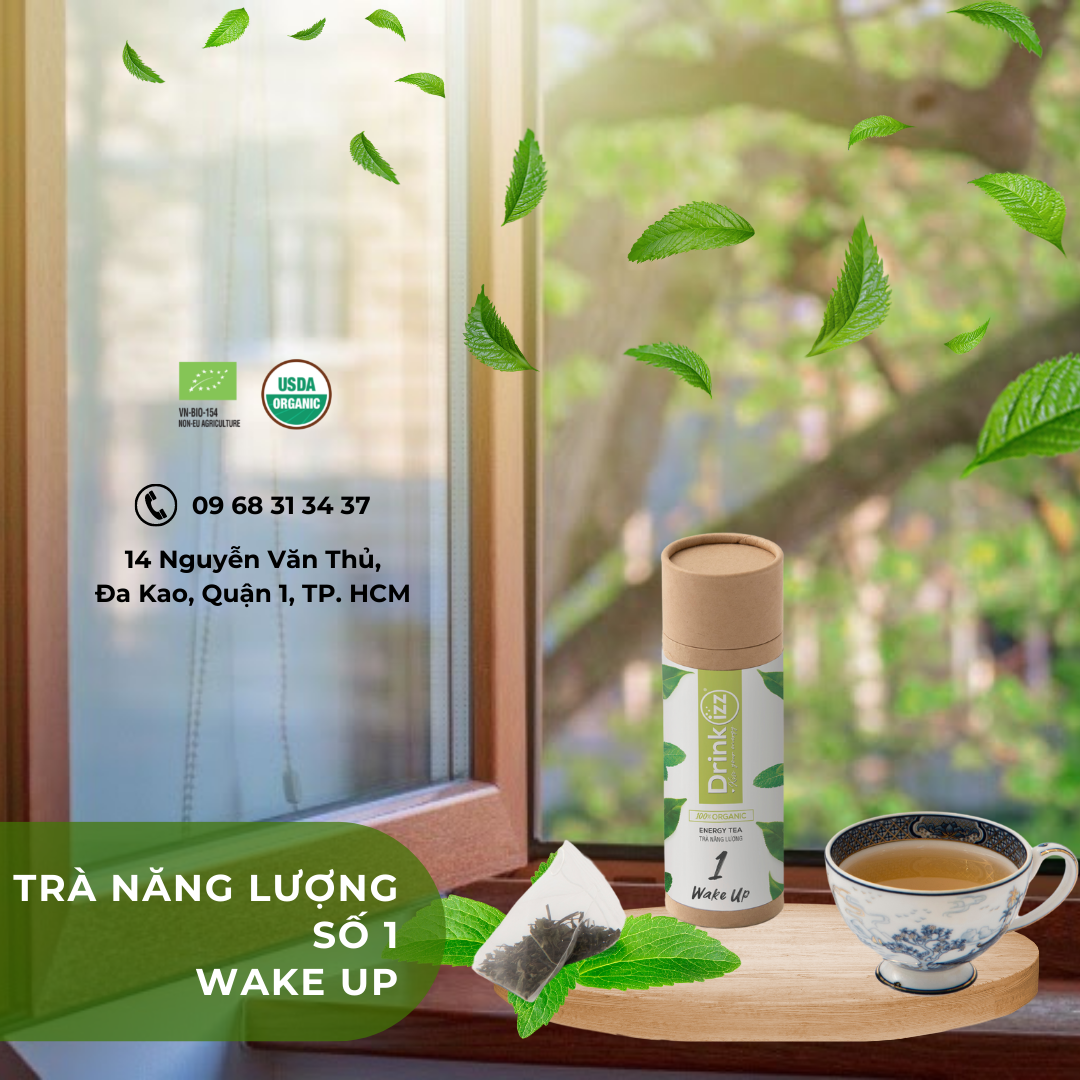 Inspired by Aromatherapy and energy source from herbal,  6 tea and herbal tea tubes will help you calm negative emotions, calm nerves, and help relax your mind, thereby improving your health. Improve sleep quality, and effectively reduce stress.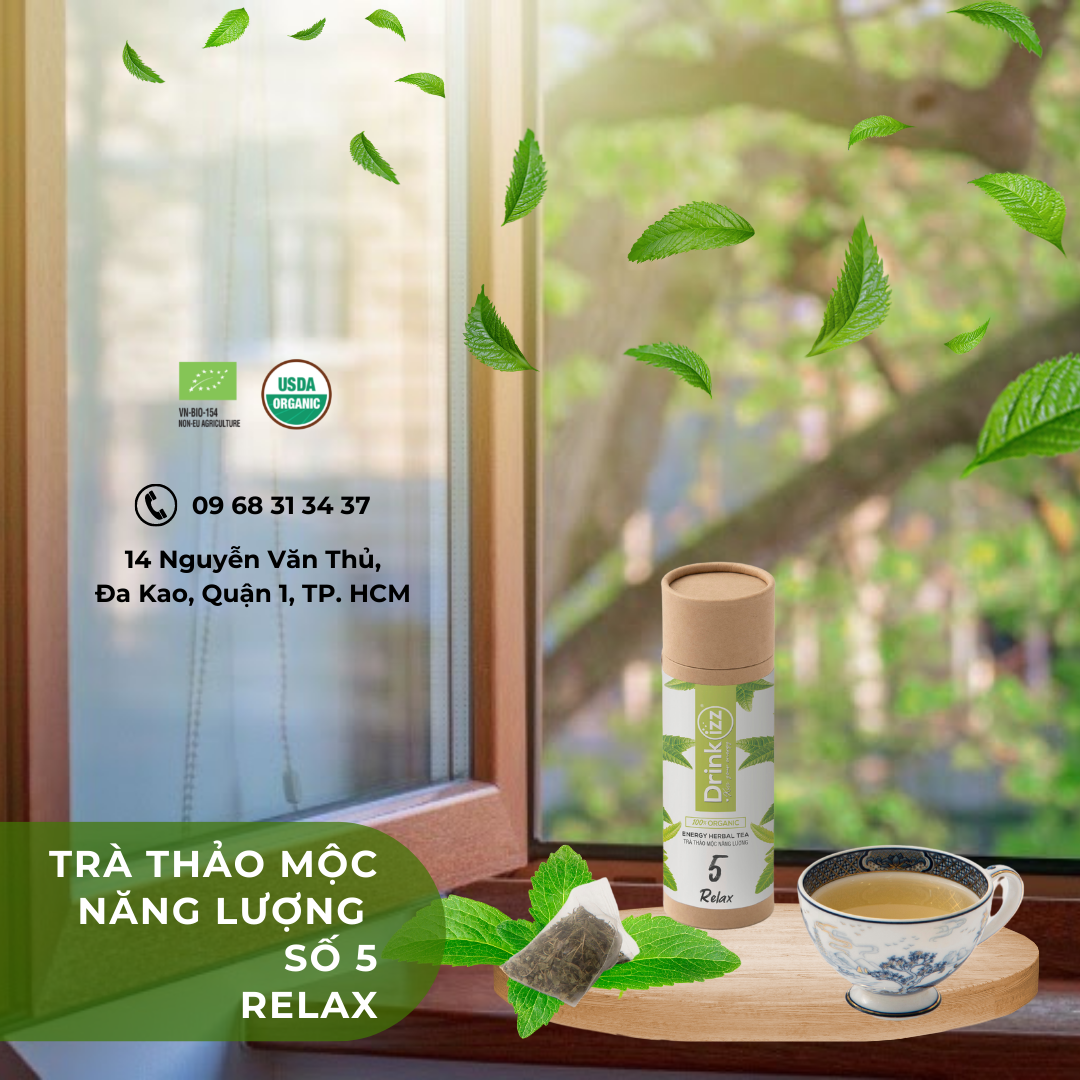 In addition to the aroma from herbs, theine from tea, antioxidant compounds, and minerals from herbs will help improve your energy metabolism go faster. Besides that, when enjoying a hot cup of tea, the thermal effect of food makes the body warm up, which will help you lose weight effectively..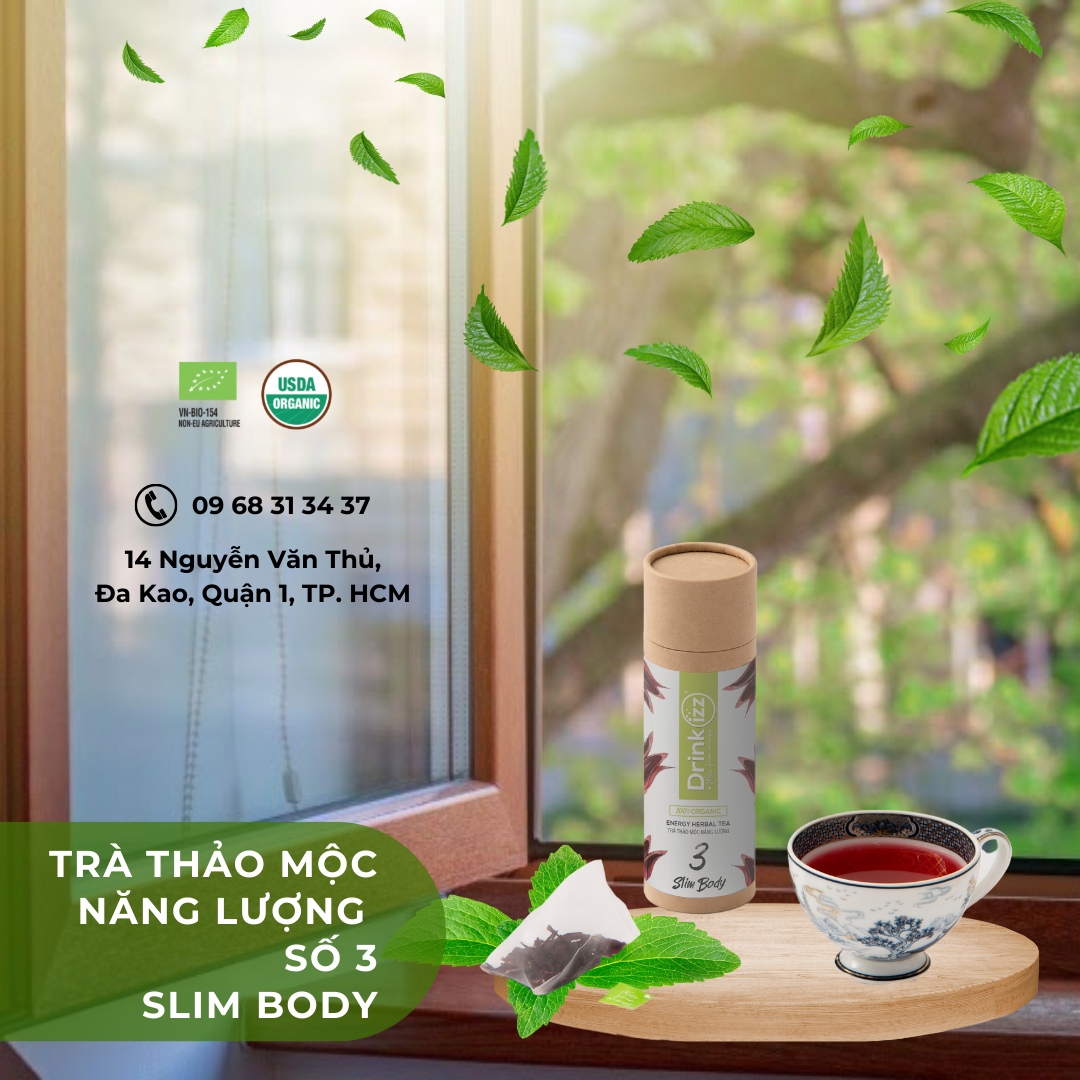 Drinking tea not only reduces stress but also detoxifies energy, helps you solve procrastinated tasks, and reduces depression and anxiety naturally. You can drink hot tea in the morning before going to work to warm up the body or at night before going to bed, to help reduce anxiety, and stress, and improve sleep quality.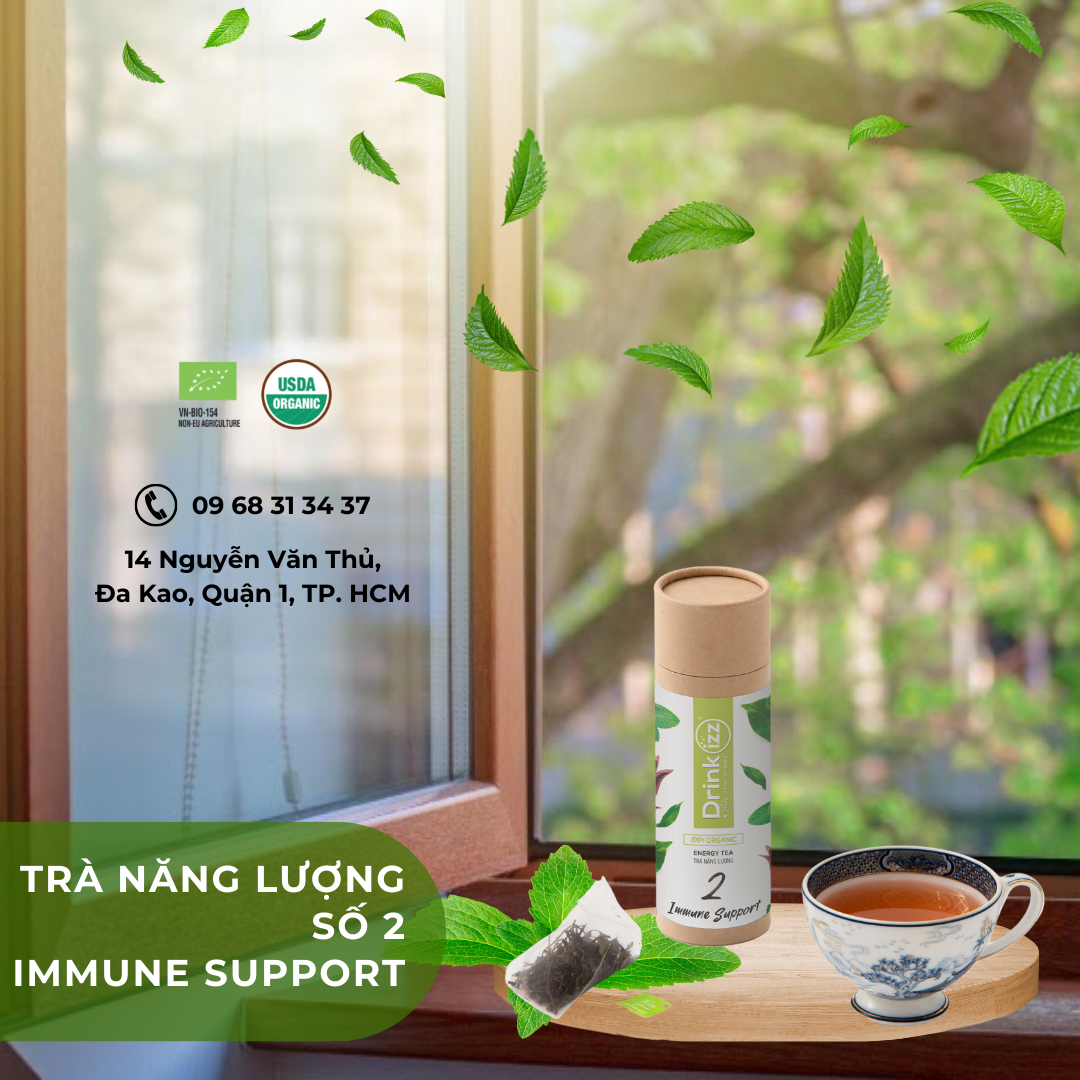 There is nothing more wonderful than feeling complete with the most quintessential things from the highland mountains, the feeling of accompanying farmers in the early morning when harvesting tea leaves and hibiscus flowers. , mint leaves, lemongrass, and the freshest lemon. See what teas we have for you:
1️⃣ Energy Tea N°1 Wake Up is made with only one ingredient, Organic Shan Tuyet Green Tea helps maintain alertness.
2️⃣ Energy Tea N°2 Immune Support is made with organic Shan Tuyet black tea, organic mint, and organic hibiscus with the power of resistance-boosting Theine and antioxidants!
3️⃣ Energy Herbal Tea N°3 Slim Body with Organic hibiscus has the effect of lowering blood pressure, burning excess fat, reducing bad cholesterol, strengthening the immune system, detoxing toxins from the body, and supporting weight loss.
4️⃣ Energy Herbal Tea N°4 Liver Detox includes organic vermicelli, organic sage, organic rosemary, and organic hibiscus, which helps to purify the liver.
5️⃣ Energy Herbal Tea N°5 Relax with Organic vervain to relieve stress.
6️⃣ Energy Herbal Tea N°6 Calm Throat with herbs such as organic lemon slices, organic mint, organic pandan leaves, and organic ginger, to help soothe the throat.
☎️ Order at O.N.E station now! Up to 50% off sale!!!
✅ Up to 50% – From 18/04/2022 to 28/05/2022 🥳🥳
✅ Website:https://shop.drinkizz.com/
✅ Hotline: 09 68 31 34 37
✅ Address: 14 Nguyen Van Thu Street, Dakao ward, District 1, Ho Chi Minh City, Vietnam
✅ You can order "O.N.E Station" on Grab and Shopee Food!