vlog
O.N.E Community & Wellness Vlog
Dear Friends,
Currently, Vietnamese people's health is greatly affected by the overconsumption of unsafe food, chemicals in drinks, and environmental pollution, etc. At the same time, the busy pace of life and work makes people lose their energy easily, thereby losing stability in relationships and personal life. 
Especially young adults from 25-35 years old – the main labor force of Vietnam, aren't yet able to follow the lifestyle like the rest of the world; Health & Wellness.   
Looking back on my own journey of learning to manage mind-body-spirit energy, I came to understand that if you don't have sustainable energy daily, then you can't achieve wellness. Only when the energy levels are in harmony, can good health, and a freedom of the mind begins. 
At O.N.E community, we provide you simple solutions based on: 
●  Eat and drink organic – Measure energy and nutrition that's suitable for you
● Exercise – relax every day
● Practice and share – small positive changes every week
If you are living an on the go lifestyle to pursue your passion and achieve success, but at the same time want to have sustainable energy to bring you strength and beauty from body to mind, please accompany me and the O.N.E community.
"Kiss Your Energy is the simplest way to have a healthy body and mind, to live our passion in a sustainable way!
                                                                                                                                                                                                    – Tyna Huynh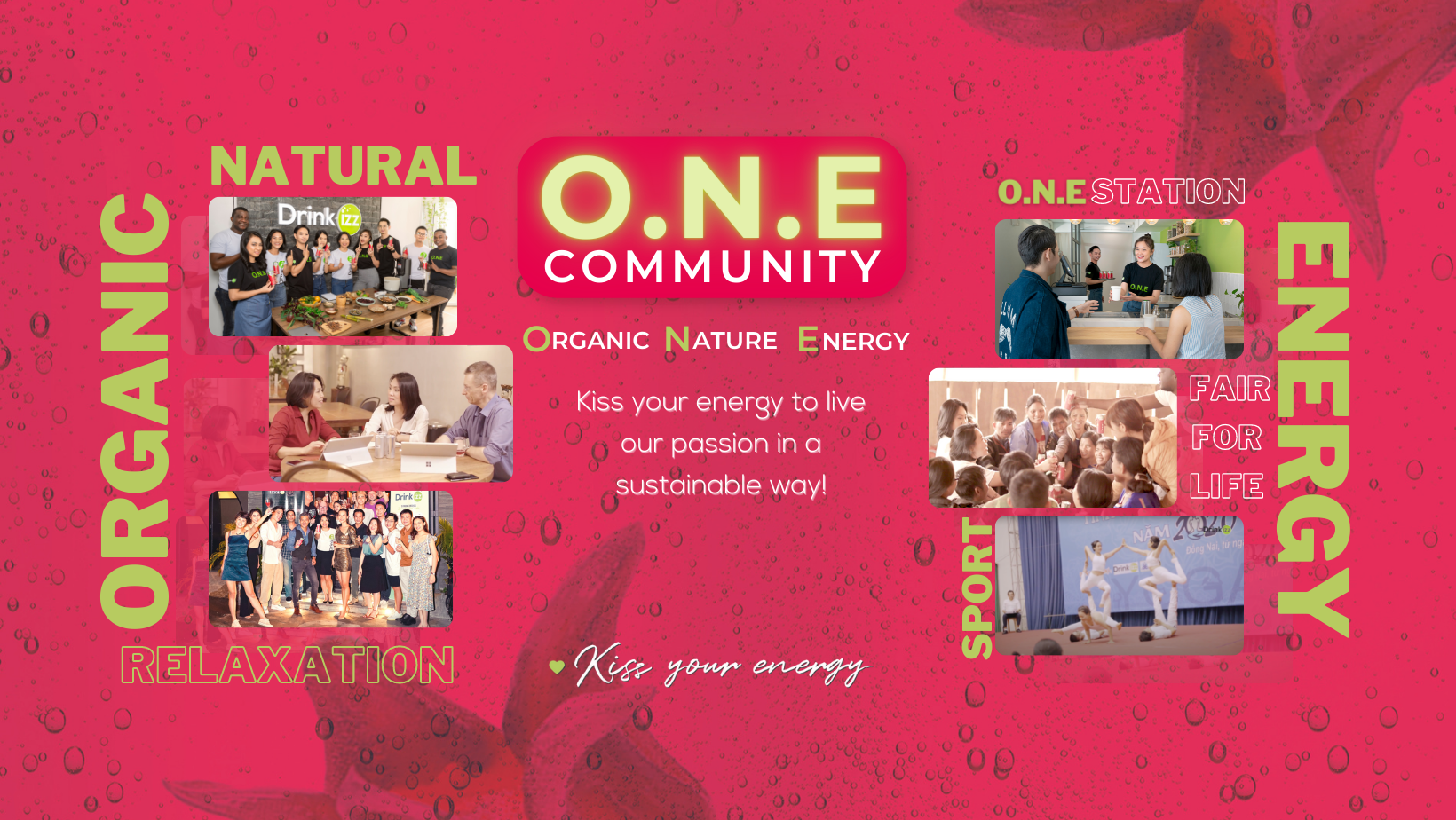 Be part of O.N.E community to "Kiss your Energy"
and receive our interesting news weekly!