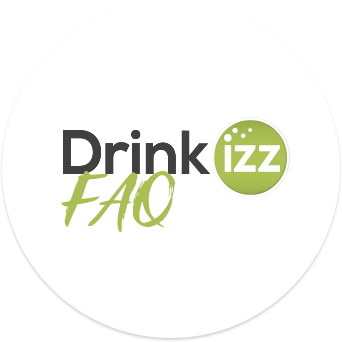 Below you'll find some of the most frequently asked questions about Drinkizz

Drinkizz Company
WHO IS DRINKIZZ?
Founded in 2019, we are an innovative company providing the market with the first Organic Natural Energy drink.
Drinkizz is a private company, headquartered in Singapore. We have a production and distribution subsidiary in Viet Nam for the local market, and for export all over the world.
Our co-founder team consists of the most passionate and experienced in the Organic F&B field: Tyna is an expert in organic agriculture and fair for life growth; Linh was a deputy Chef of a Michelin French restaurant; Pierre is a thought leader in digitalization and investor with a vision for the new economic models based on positive impact.
VISION
The vision of Drinkizz is to act locally and think globally, we love to promote our combined French Vietnamese cultural values to make a better world.
OUR CORE VALUES
POSITIVE ENERGY & TRANSPARENCY
Our values are simple and strong: to be a caring company for the health of our customers, our employees and actors in the value chain, in particular the farmers who work hard for organic agriculture. We are as transparent as possible in our operations, and comply with regulations.
We operate as a transparent company with open data traceability on Blockchain. Through the QRcode on each can, customers receive truthful information of each batch of production from ingredients to waste management.
OUR MISSION
"Good for Taste and Good for Health" is the baseline of our duty to produce each can of Drinkizz.
We believe that in a complex and tense world, it is important to eat and drink properly to strengthen the immune system and conserve positive energy for the long term.
Being social entrepreneurs, we have re-invented a new way of drinking wholesome plant-based; it is not only fair for people's health but also fair for society and for our Mother Nature.
At Drinkizz' we love to say, "Kiss your energy" to live our passion in a sustainable way.
WHAT MAKES DRINKIZZ DIFERENT?
We are an innovative company providing the market with the FIRST Organic Natural Energy drink. Drinkizz is a bridge between the French gastronomy craft process and the Vietnamese magic of organic ingredients coming from the forests and highland mountains areas. Drinkizz taste with its organic nutrients bring you full positive energy and brightness everyday.
WHY DO WE APPLY SMART DIGITALIZATION?
We are unique in a way we operate our smart-up approach with total transparency and tight communication. We produce smart product with QRCode in a fast and cost-effective digitalization. The reason why we use a "No Code" approach is to connect between the physical and digital world with less time and cost. We exploit the best effective methods and tools to bring us the most effective results.
WHY THE NAME DRINKIZZ?
If you do not have true consideration to yourself, all other relationships can become unsustainable!!!
To perform well at work and sport, to live your passion and have more time for family & friends, you need to refill your energy in the good way . "Kiss your Energy" seems simple but it is not easy to practice every day. Drinkizz has created an "Innovative Herbal Taste" to bring a "Positive Delight" to your mind. And, we offer a source of "Organic Nutrients" to bring "Positive Energy" to your body. At Drinkizz we love to say, "Kiss your energy" to live our passion in a sustainable way.
WHAT IS DRINKIZZ CULTURE?
We trust in the value we bring to you because it comes from our heart. Everything we do, we put a little love in it and that's what you can taste in our Organic Natural Energy drink. We believe in having both a scientific and an artist mindset while detoxing all the negative energy out of our way of working, thinking and living. That's why we built trust and value in bringing you this high quality, authentic, organically farmed product that will make a huge impact in your every day life.
GET TO KNOW DRINKIZZ TEAM
Our team consists of hard-working, passionate and organic loving people.
What are the ingredient of Drinkizz? (12 total ingredients includes 10 agricultural plant-based ingredients)
Water
CO2* is used in the product, but not organic
Organic Golden Cane Sugar
Organic Hibiscus Flower
Organic Lemongrass
Organic Black Tea
Organic Mint
Organic Bamboo Shoot
Organic Ginger
Organic Lime
Organic Black Pepper
Organic Star Anise
Why 10 agricultural plant-based ingredients?
We choose 10 agricultural ingredients to create a unique taste and harmonize your energy. Each ingredient is functional to improve your brain, skin, bones, joint and immune system.
Where do the organic ingredients come from?
From USDA, EU, Fair for Life certified organic farm of Biophap Company Limited, TTC, BẢN LIEN COPERATIVE and VINA SAMEX.
Is Drinkizz 100% certified organic even if it contains C02?
According to EU Organic regulations, there is a differentiation between total ingredients and agricultural ingredients alone. Drinkizz contains 12 ingredients in total of which 10 are agricultural (water and C02 are not agricultural). And if the agricultural ingredients are 100% organic and the manufacturing process is also certified organic, so the drink is guaranteed 100% certified organic.
According to the USDA Organic regulations, 100% the total ingredients must be organic, including the 5% gas added to Drinkizz which is not organic certified in Vietnam, the manufacturing process is certified organic so the drink is 95% organic certified.
What is the difference in ingredients between the first and second production?
For the first production, we used tapioca starch to make Drinkizz thicker. However, our consumers prefer Drinkizz without tapioca for a more refreshing feeling so we have eliminated it for the 2nd production. In addition, after receiving the feedback of sensory testing from more than 10.000 testers, we also changed the percentage of some of the ingredients to improve its taste.
What is O.N.E drink?
O.N.E drink means:
Organic: We use certified organic ingredients only, controlled with the best international labels.
Natural: We apply a natural manufacturing process to preserve all the flavor of our drink and guarantee the best impact on health with high quality.
Energy: We create a new concept of durable energy, which is safe for health, and which enhances both your strength and beauty. We have a magical mix of energy inputs with: Theine, Antioxidant and Silica.
In which category is Drinkizz?
Drinkizz is an Organic Natural Energy drink. This durable energy is beneficial for health, and it enhances both your strength and beauty.
What is the difference with the first production?
We have removed the ingredient tapioca to improve freshness and make flavour and texture smoother. After many sensory tests and nutrition research, we changed also wording to ease the understanding of consumers of the Organic Natural Energy drink category. Not only theine, but also the high antioxidant content and collagen production stimulated by the silica contained in Drinkizz provide the body with immediate and durable energy for the day and longer term.
Where does Drinkizz come from?
Drinkizz O.N.E drink is made from 10 miraculous plant materials from the mountains and forests from the north to the south of Vietnam. The ingredients are grown according to organic standards with soil and climate, harvested at the right time of the season, processed and cold-dried to ensure that the taste and essential nutrients are retained before cooking.
What is the flavour of this product? Is it sour, strong, delicate, fruity?
With a delicious "refreshing herbal taste" balanced in sweetness, sourness, aromatic and spicy, the drink refreshes your body and gives your mind a "positive feeling" to trigger creativity.
Who created the original recipe?
The original recipe has been created by 2 co-founders, Tyna HUYNH and Linh Nguyen.
2015, passionate about "Organic Agriculture", Tyna came back to Vietnam after 10 years of living in France. Created organic farms in central highland, she has learnt from local farmers, especially with the Bahnar ethnic's minority about their "Mystery Traditional Energy" in relying on indigenous knowledge of biodiversity and forest plants.
Linh is the Sous-chef chez of Gabriel restaurant of La Réserve Paris Hotel, a two-starred Michelin establishment presided over by Jérôme Banctel which earned his sets of stars just after 1 year from opening. From her artistic signature, Drinkizz flavor and visual offer different tasting experience at each moment depending on your feeling during the day
What is the flavour of the new Drinkizz recipe?
After the first production and following the sensory testing of 10.000 consumers, we have formulated a new recipe with less spices and a more delicate taste.
Why do you use CO2 in the product?
We use high quality CO2 to make Drinkizz lightly sparkling, therefore, more refreshing. Interestingly, carbonated drinks may enhance digestion by improving swallowing ability and reducing constipation. There are no evidence suggesting that carbonated, sparkling water and drinks are bad for you, as long as they are not made with chemicals ingredients and loaded with sugar. C02 is not harmful to dental health, and it seems to have no effect on bone health.
What happens if Drinkizz would remove gas and make a product that is 100% organic?
Drinkizz product will retain all the health properties but would not be sparkling, therefore losing some of the refreshing feeling and the digestive benefits of carbonation.
Why is the taste different from traditional drinks?
Drinkizz is really a new type of beverage based on a natural manufacturing process mixing organic ingredients only and without any artificial colors, flavors, additives, and preservatives, all ingredients are not GMOs. This is a natural drink that is extremely good for your health and brings you positive and durable energy in a wholesome way. The carbonation and sugar quantity are studied to give a tasty feeling without a negative impact to your health. Like any new product, our taste buds needs to get used to the new taste. However, you will soon notice its positive impact, and we are sure you will be consuming it every day as part of your daily healthy routine!
How should I consume Drinkizz?
Drinkizz is the perfect drink for quick energy before a workout or at the office. Drinkizz can also be included in delicious cocktails and mocktails, you can find it in many bars in Vietnam as we created special drinks with our own mixologists. You can also use it at home for you and your friends and celebrate together, we have free video recipes on our website blog.
Why Natural Process?
With a deep knowhow of French gastronomy culinary, we applied the traditional method of cooking process to create a unique taste and reserve all nutrition from ingredients. We don't add any artificial food additives during the manufacturing process. Despite the natural process, Drinkizz shelflife is an incredible 12 months (refrigerated for better retainment of colour and flavour).
What is the Vietnamese Self Declaration number of this product?
Did the product receive any certification and by which certificate body?
USDA, EU, Fair For Life from Ecocert Certification Body. These labels allow Drinkizz to be sold as organic drink in high demand markets such as USA, Europe, Singapore, Japan, Korea.
What is Fair for Life Certification?
Fair for Life promotes an approach of Fair Trade that allows all producers and workers who are at a socio-economic disadvantage to access a wider range of social and economic benefits.
Is Fair for Life Certification also for ingredients?
Yes, Fair For Life Fair Trade certifies ingredients too: 25.7% of Drinkizz total ingredients are certified
What are the benefits of Drinkizz? Why is it good?
We created a new concept of durable energy, which is safe for health, and which enhances both your strength and beauty. We have a magical mix of energy inputs with: Theine, Antioxidant, and Silica.
+ Brain energized by Theine helps you concentrate more
+ Energy metabolism improved by Antioxidant that also help fight against aging
+ Collagen creation by Silica
What are the benefits of theine compared to caffeine?
Theine has a milder but longer energy spike than other stimulants. It contains L-theanine which prevents the usual anxiety and jitters than caffeine can provide. Theine also increases the release of catecholamines (such as adrenaline) via the sympathetic nervous system.
Catecholamines, among other things, can make your heart beat faster, send more blood to your muscles and tell your liver to release sugar into the bloodstream for energy.
Why nutrition information as sugar, theine, antioxidants, silica, etc.. are not exactly the same on the traceability page and on the label?
The nutrition information on the can label is based on nutrition from Research & Development while on the traceability page is the real time nutrition that we update with each batch of production. Due to the 100% organic plant-based ingredients, the natural color and nutrients quantity could vary by harvesting season (we estimate a change between 5% and 10%). That's why we created a specific traceability system for you to always have the last up-to-date information, simply scan the QR code to receive all information on ingredients, production and storage.
Will consuming this product daily make me gain weight?
Drinkizz contains only 30kcal for each 100ml, each can 250ml is only 3.75% of the total daily calorie need based on a standard 2000kcal diet. This drink contains less calories and sugar than other chemicals energy drink. And it's more nutritious giving the consumer a feeling of wholesome energy and avoiding chemically flavoured empty calories and unnatural sugars as High Fructose Corn Syrup.
Can people with diabetes consume Drinkizz?
Drinking hibiscus tea may help those with diabetes control their blood pressure levels. Additionally, studies show that hibiscus may help reduce insulin resistance, however, Drinkizz does contain sugar and shall be taken into consideration when consuming it. It is a better alternative to most of soda and energy drinks, however, for people that are already on a good wholesome diet without sugary drinks, we recommend to not consume it.
What are the benefits of an energy drink?
More energy: the first benefit, of course, is the obvious one. Energy drinks produce feelings of alertness, wakefulness, and productivity.
Standardized caffeine or theine amounts: with home-made coffee and tea, caffeine amounts can vary greatly and the amounts provided to the public are only averages. With energy drinks, there is a standardized amount of caffeine or theine in each can. For the most part, consumers know exactly how much caffeine and theine they are getting, which is helpful for those trying to safely manage their caffeine / theine habit.
Fast energy delivery: because energy drinks are served cold, they can be consumed much quicker than coffee, which is usually only sipped because of its hot temperature. Quicker consumption leads to caffeine or theine getting into the bloodstream quicker."
Packaging
Can
Can information:
– Weight of Can filled: 265 – 269 mL
– Weight of Liquid: 250 – 254 mL
– Weight of Can empty: 15 – 16 g

Label information:
– Barcode: 8938532005038
– NIP: Nutrition information panel
– Declaration number: 02/DRINKIZZ/2020
– QR code Protected by Blockchain.
– 3 Main nutrition: Theine, Antioxidant, Silica
– 3 Main ingredients: Black Tea – Hibiscus – Bamboo
– Product description
– Certification
Box 6 cans
Box information:
– Contain 6 cans

Label information:
– Barcode: 8938532005045
– QR code Protected by Blockchain.
– 3 Main nutrition: Theine, Antioxidant, Silica
– 3 Main ingredients: Black Tea, Hibiscus, Bamboo
– Product description
– Certification
Box 24 cans
Carton information:
– Contain 24 cans

Label information:
– Barcode: 8938532005052
– QR code Protected by Blockchain.
– 3 Main nutrition: Theine, Antioxidant, Silica
– 3 Main ingredients: Black Tea, Hibiscus, Bamboo
– Product description
– Certification.
Why the certificate labels are not bigger on the can label?
The space one the label has limitations, that's why we invite our customers to scan the QRcode code to find all information related to this amazing product.
Why did you choose aluminium can as packaging?
Aluminium is more resistant to heat and shock than plastic and glass, it can be securely closed and resist to freezing temperatures.
Aluminum cans also preserve the quality of Drinkizz from environmental elements like light.
Aluminum cans are 100% recyclable, take 200 years to decompose in case they are not recycled, which is a shorter time compared to the composting time of plastic that can be up to 500 years.
Additionally, recycling plastic is more complex, leads to degradation and has lower reuse rates than aluminum – so the metal has been heralded as a greener alternative. Cans have on average 68% recycled content compared to just 3% for plastic.
It is easy to transport aluminum cans because they are lightweight and can be packed tightly together. For this reason, transporting aluminum is greener than transporting glass
Are the cans recyclable?
Yes, they are. Please rinse the can once you have consumed it and separate it from your organic waste. Dispose with other recyclable items as per your country regulations.
Why the products can not be stored at normal temperature?
The product is made from organic heat-sensitive ingredients, therefore prolonged storage at normal temperatures may affect the quality of the product such as the taste, nutrition and color. We do not use any preservatives, which is a lot better for your health, therefore the product should be stored like you would do for vegetables. Drinkizz should be stored at 2 -8 oC to best and naturally keep the red color of the hibiscus flowers.
In case you cannot store in the fridge, please note that the color grade might be influenced after 5 days, however the product is completely safe to consume, our shelf life bacteriology testing is done on products stored at room temperature for 12 months.
What if I can only store the product at room temperature?
If you need to store the drink at room temperature for a few days, please make sure to store the drink at 2 – 8oC during ≥ 24 h before consuming. Our microbiology tests for 12 months shelf life are done on products stored at room temperature, therefore it is safe to consume even after being stored for a few days outside the fridge, please avoid leaving the product in a very hot room / car.
How many boxes can I stack on top of each other for storage?
We recommend stacking a maximum of 10 boxes.
Why is the label on the can of red color?
We want our consumers to have a feeling for the beautiful bright color of the drink inside, that's why we decided to choose the red color on the can packaging. This helps clients visualize our drink that is otherwise hidden due to the not transparent nature of aluminum, which has been picked because it can be recycled and it's practical to carry for people with a on-the-go lifestyle.
Why is there a QRCode in front of the can?
We are a smart-up company and we want to assure high quality standards for our smart product, so you can track the origin of all ingredients, storage and logistic information on blockchain by scanning it. You can also receive extra free content and features thanks to our safe smart digitalization system.
I noticed a lot of information on the label for the product description. It seems too small and hard to read. How can I access them all more easily?
We provide information compliance to the local law, for the understanding of international and Vietnamese consumers, that's why we include this much information on the can. Just scan the QRcode, so you can access to all update information clearly.
Products' Quality Preservation
What's the best logistic method to keep my product at its best quality?
– Transported at 2 – 8 oC or at 25 – 30 oC
– Minimize cans shaking out during logistics
At witch temperature should I keep my product?
– After a short logistic (Logistic duration ≤ 6 h), before drinking, stock the product at 2 – 8oC during ≥ 30 min
– After a long logistic (Logistic duration > 6 h), before drinking, stock the product at 2 – 8oC during ≥ 24 h
What should I do at the reception of the products?
– To avoid overflowing after logistics, the cans must be stored in the fridge (2 – 8 oC) for about 30 min if the time of the logistic is short or for 24 h if the time of the logistic transportation is long.
– After 30 min or 24 h in the fridge, the drink can be enjoyed.
– Don't shake before opening
How to avoid over fizz / foam / bubble over?
– Don't shake the can before opening
– Keep the drink in cool storage (2 – 8 oC) during 30 min
Why the product need to storage at cool temperature (2-8 oC)?
The product is manufactured with organic ingredients without adding any artificial additives nor preservatives. That why it should be stored at 2 -8 oC to naturally retain the red color from the hibiscus flowers.
In case consumers stored in ambient temperature, the color could be less fresh red naturally after 5 days.
How long is the shelf life ?
12 months in cold storage (2 – 8 oC) from production date, please refer to expiry date at the bottom of the can.
Price, Delivery & Payment
What's the price of this drink?
Why is the price lower than other organic health drinks?
We work very smart with the whole organic value chain to bring high quality products to our consumer at a low price to keep sustaining organic agriculture and educate consumers on the benefits of chemical free eating and drinking.
How can you maintain the price lower than other fake healthy drinks?
We care about our consumer financial and health wellbeing. We want to make the product accessible to all and swap their habits and education to what's best for their body and minds.
Why is the price higher than other chemicals energy drinks?
Our product is made with organic ingredients and is also certified Fair for Life. In addition to this, we have decided to use a fully natural manufacturing process to keep the benefits of all our ten agricultural ingredients intact. The factory natural process never destroys the ingredients quality or shortcut some manufacturing stages to kill time and costs. We also do not use any chemical or powdered ingredient to make the drink, only natural real foods. The price of the drink will decrease when the sales will be substantial and it will be the drink of choice for the health conscious and educated consumer. The more you will help us to make Drinkizz a success, more we will get economies of scale to streamline our costs while keeping the quality manufacturing process. Then the drink will have better price.
Where can I buy Organic Natural Energy drink Drinkizz?
– Online: Website, Ecommerce
– Offline:
+ POS: Here
+ Hotline: 09 83 82 44 77
Can the product be returned?
We do not offer returns on the product as it's a fresh product and we cannot control the storage conditions of the product after the delivery from our side has been completed. We want to provide only the best quality of Drinkizz and we cannot guarantee that if the product has been stored by someone else than our team.
Can the product be exchanged if defected?
Yes, we can exchange the case or refund the amount to the customer. Reasons for refund: expiry date past delivery date, failure of product by Drinkizz. Deadline for exchange request, 48h from receipt of faulty product with photographic proof.
There was an additional cost to my delivery, why?
If the delivery service is having troubles getting in contact with you for the delivery, they will try for a maximum of 3 times to deliver to you, the additional cost of the delivery shall be covered by the client.
What's the delivery time for Drinkizz?
Ho Chi Minh City: Within day
The other province: From 2 – 7 days
Do you have Cash On Delivery (COD) option available?
Yes. We work Grab delivery service and the other our delivery service have the policy to ship COD
What payment methods do you accept?
Website: Bank Transfer before delivery or Cash on delivery (COD code)
Ecommerce: Air Pay wallet, Bank transfer, Cash (COD code) or via Visa Mastercard
POS: Bank transfer or Cash
How can I know the delivery fees when ordering through your website?
Once you have inserted your complete address on the website, the delivery fee will appear depending on the distance from our warehouse.
Do you ship with cold delivery?
In HCMC with short delivery: normal logistic or cold logistic
The other province with long delivery: cold logistic
How can I buy Drinkizz online your website?
1- Once on the site, go to the site menu and select "Product"
2- On the product page, click on "Buy online" and select your suitable option:
2.1- Drinkizz: To buy directly via Drinkizz
2.2- Shopee: To buy directly via Drinkizz partners E-Commerce
2.3- Grab: To buy directly via Drinkizz partners E-Commerce
2.3- Now: To buy directly via Drinkizz partners E-Commerce
3- Fill in the information and confirm the purchase
How to find the stores where I can buy Drinkizz?
1- Once on the wesite, go to the site menu and select "Find a store"
2- That we drive you to the stores pages where you can choose or filter by city
How can I buy Drinkizz's product on Shopee?
1- Register the account on Shopee
2- Choose Drinkizz product with the name "Năng Lượng tự nhiên hữu cơ Drinkizz"
3- Come to Drinkizz's store
4- Choose the quantity of product you want to buy.
5- Choose the delivery service
6- Choose the payment method
7- Confirm order
Drinkizz's product have on which Ecommerce?
Do Drinkizz offer promotions on the product?
Yes, we have many promotion campaigns for each stage of business growth.
You can visit Drinkizz website to have updated information on our promotion campaign or contact us via email: [email protected] Hotline: 09 83 82 44 77
How can I contact Customer Service for questions or product feedback?
– Send the message to us on the website
– Contact directly us via Hotline: 09 83 82 44 77
– Send the message via email: [email protected]
How can I see feedbacks and reviews of customers who have consumed Drinkizz?
– Drinkizz website
– Ecommerce: Drinkizz website, Grab, Now, Shopee
How I could become a point of sales for Drinkizz?
Just contact us by filling the form. We will help you setup everything from creation of sales license to installation a store at your place and get purchase order online.
Why becoming our partner?
We are a smart-up company working on new types of beverage based on organic ingredients and natural processing to keep all positive impacts for health. This is really new and innovative. Our partners share with us the goal to provide the market with good products for health and for our planet. Applying this to the beverage industry, is a big challenge. Educating new clients and highlight its importance for our lives today and for the future is not quick. As a Drinkizz's partner, we will work together to make the beverage industry better to respect health and the planet. Whatever your activity, if you have our same goal, we can partner to distribute the product and make it accessible for the largest market.
Why should I join your community?
Drinkizz community is to help you to create "tools" to empower your own energy. Our articles and video twice per month connect you to positive lifestyle community.
Drinkizz Vlog
– Recipes: our foods and drinks recipes help you enjoy and share great moments at home with your beloved ones.
– Well-being: is to connect you to positive practices by sharing our knowledge and knowhow about health care and wellness.
– Events: is organized to connect people together, to share their passions, their moments in a positive way online and offline.
Is it safe my personal data to share to your community ?
Yes it's safe. We protect your personal data dearly. We are not allowed to use them outside of Drinkizz company and you can unsubscribe at any time from our newsletter as per newsletter etiquette.
Hashtags
Drinkizz hashtags is a way to connect social media content to our specific topics (Recipe, Well-Being, Events) from Drinkizz VLOG. They help us to increase engagement with people in our community and also make it easier for others to discover our posts around Drinkizz specific topics.
How can I use the QRcode?
1- Open the Camera of your smartphone or the QR Code feature from Zalo App or any other App to scan QR
2- Scan the QR Code from the can
3- It will drive you to Drinkizz traceability web page where you can find information about the supply chain, nutrition information and videos about the product
How a common person can trust this process?
1. All critical activities recorded in Agridential.vn will be transformed into transactions on the blockchain network.
2. All information on the blockchain network can not be removed by a third party (included VBC)
3. When we (Drinkizz) commit any information related to our production process, we will be responsible for that data (this means we give the consumers information in a transparent, responsible way)
4. In case any problem arise, the consumer can trace back to protect their rights (because all information will be stored on blockchain)