Today, April 21, 2022, Drinkizz was honored to have the opportunity to share on the topic: "Innovative energy drink  for health from Vietnamese organic agricultural ingredients" at The  Australia – VietNam Organic Food Trade Forum.
Coming to the webinar, everyone was excited  to understand more about how to innovate for Vietnamese agricultural ingrédients! From a new non-compete segment model, to organic ingredients, natural cooking processes to innovate natural nutrition and create new flavors that are accepted by Vietnam or internationally. Through the O.N.E can, people better understand the application of digitalization in the organic supply chain.
Our CEO, Tyna HUYNH shared: After 7 years of working organic farming in Vietnam, I believe that the Vietnamese agricultural products can go far with  ​​organic quality and high natural nutrition, applying fairness and digitalisation.  So that international customers can trace the origin and feel connected to the people who worked for products.
Find out more at following video:
Drinkizz is proud to be the first innovative company in Vietnam to provide Organic Natural Energy drink to help you stay healthy and beautiful. We would like to thank all guests for their great interest in Drinkizz's vision and products.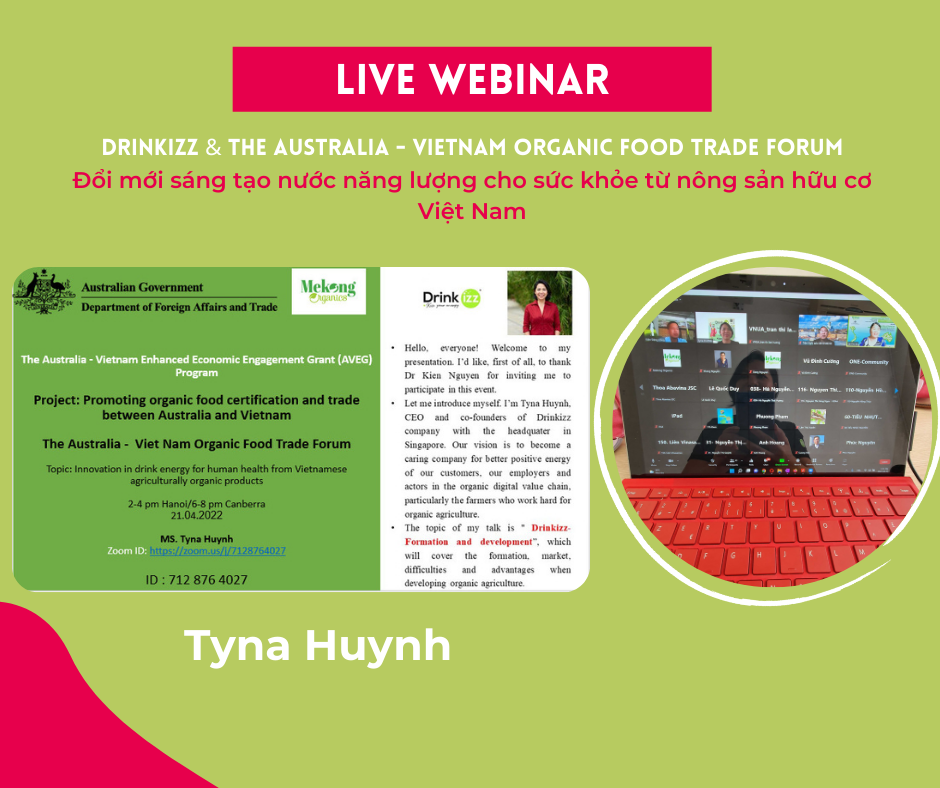 ☎️ Don't forget, we are having discount up to 50%!
✅ Up to 50% – From 18/04/2022 to 28/05/2022 🥳🥳
✅ Website: https://shop.drinkizz.com/
✅ Hotline: 09 68 31 34 37
✅ Address : 14 Nguyen Van Thu street, Dakao ward, District 1, Ho Chi Minh City, Vietnam
✅ You can order "O.N.E Station" on: Grab and Shopee Food!
#digitalisation 
#innovation