We all have different passions and dreams, but we only have 24 hours in a day to accomplish our goals. And managing 24 hours effectively for our own purposes is not an easy thing, because it depends on the energy level during the day. Imagine when you are happy or sad, your energy goes up and down, so you want a push from someone who understands you, but not always they can be available for you. Drinkizz team has empathy with you because we live with passion to create, so we founded O.N.E station. This is a place where we can connect with authentic energy and a sustainable community, so you can refill your energy to live your passion in a sustainable way.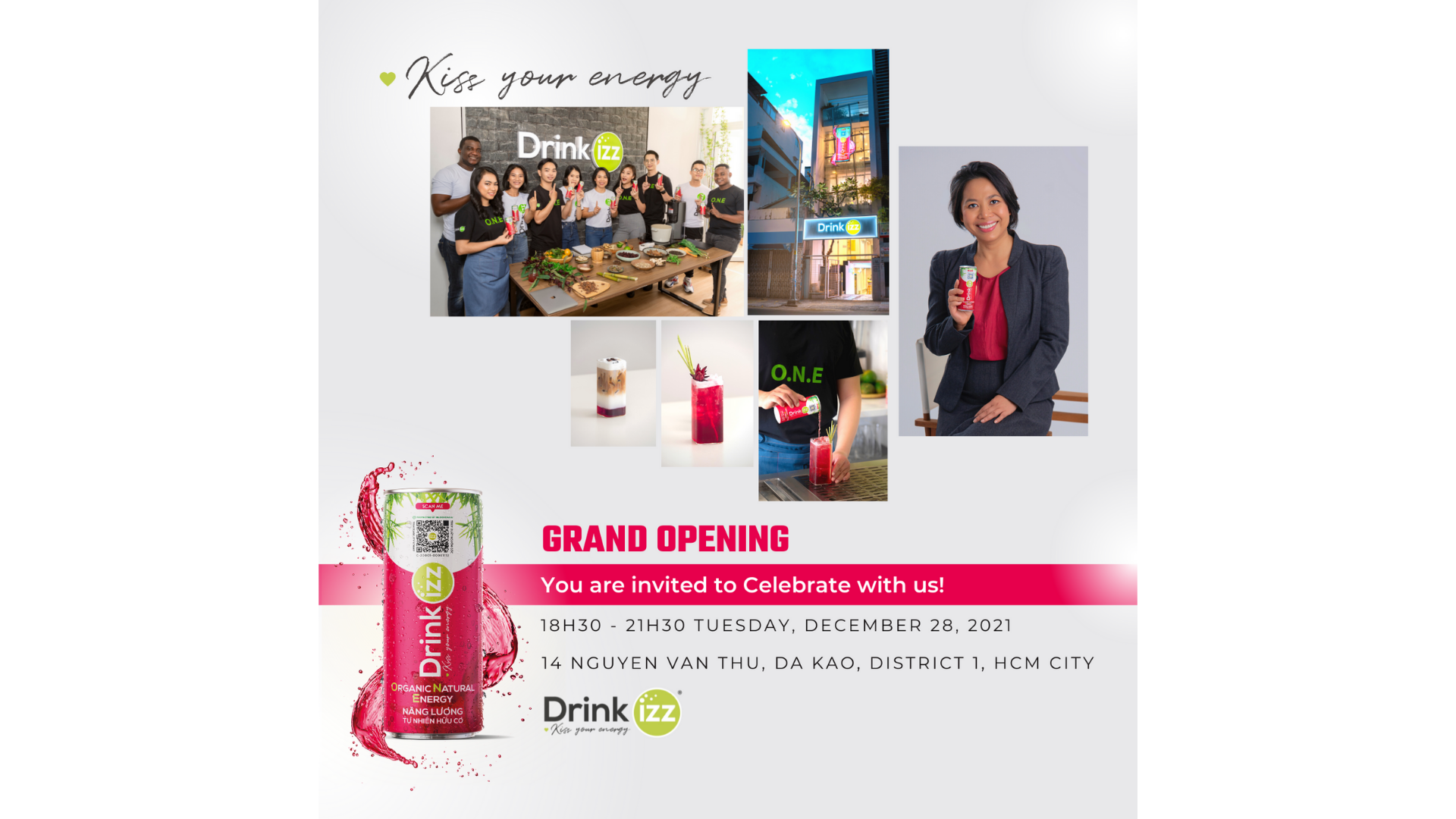 1. Why O.N.E station? 
Energy is an important fuel for sustaining life. Your body needs energy to maintain breathing, pumping blood, moving, building muscles, digesting… and other activities every day.
And the natural source of energy in your body is produced by mitochondria – the energy-producing factories in each cell. Each cell can have hundreds or thousands of mitochondria depending on how much energy it needs for metabolism. For example, cells that need to work a lot like the heart has 5000 mitochondria, liver cells have 2000 mitochondria, muscle cells 2000 mitochondria… 
Mitochondria function to produce energy in the form of ATP, the cell's energy currency. Mitochondria produce energy for the body by metabolizing sugars, proteins, fats, and other chemical compounds with the help of oxygen. If you consume foods derived from synthetic chemicals, genetic modification, preservatives… and do not have physical and mental activities, it will cause mitochondria to be damaged because of the excessive presence of these chemicals. free radicals in our body. It is free radicals, which are unstable atoms, that are the leading cause of lack of energy, fatigue, disease and aging.
That's why O.N.E station is the place you can count on for the most efficient energy charging with a great menu.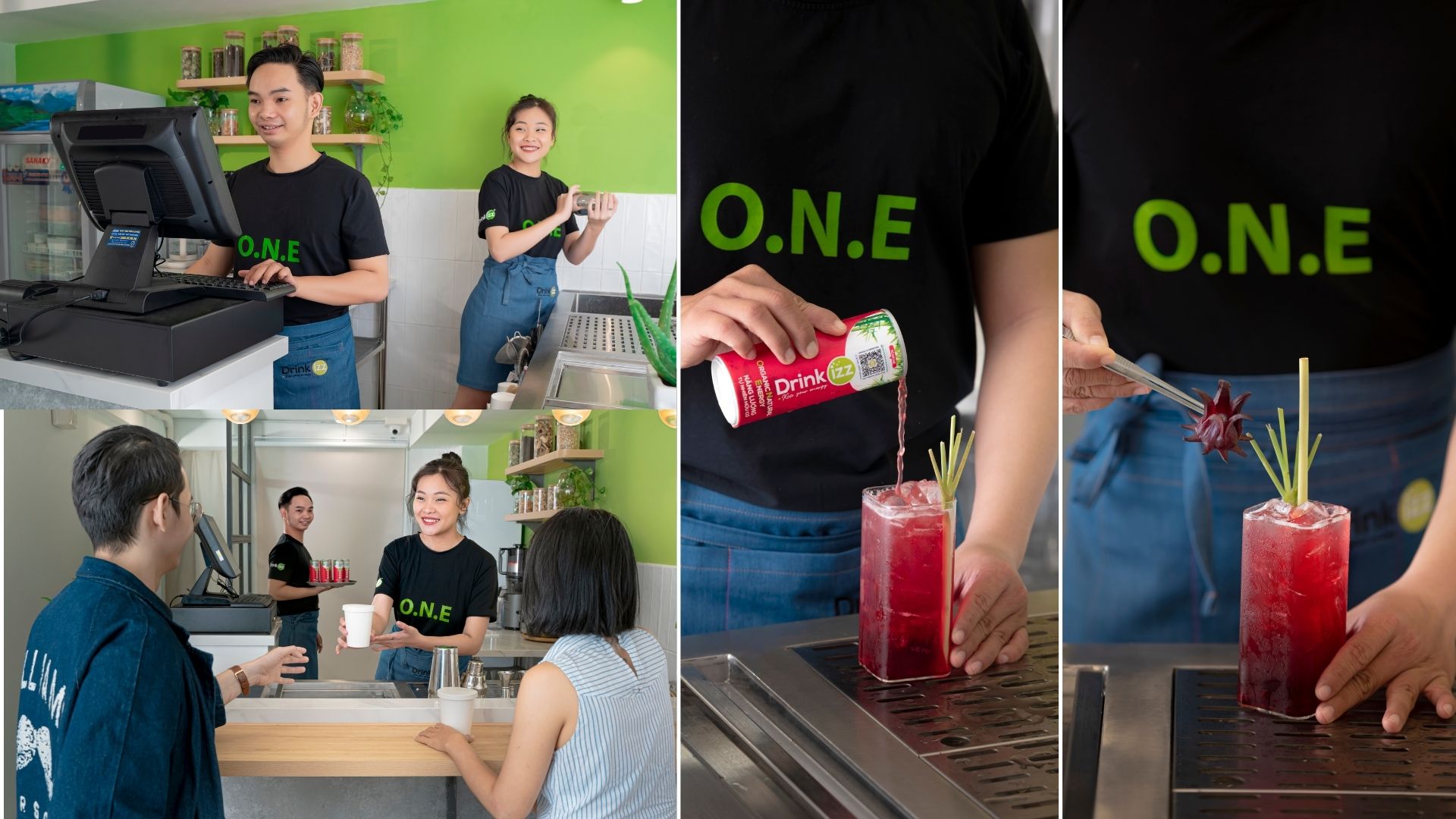 2. What makes the quality of O.N.E Station?
Our commitments:
Positive Energy

: we provide authentic energy from organic ingredients which are certified by  USDA, EU, Fair For Life label and natural seasonal products. The amount of nutrients of the drink is calculated according to the FDA standard daily value ratio, helping you to have an immediate and sustained energy

Unique taste:

our R&D has worked on innovative formulas  which help you to sublimate your emotions, thereby helping you to be more creative

Transparent traceability:

each drink will be transparent with information about organic suppliers, processing processes, and recipes to help you connect with the drinks deeply

Affordable price:

from 30,000 VND to 59,000 VND, you can enjoy a drink with qualities that are not only safe for health but also enhance your beauty. 

Suitable for digital lifestyle:

you can sit at your office and order online. Beside that, you can connect with a strong O.N.E community with interesting events that give you the opportunity to discover and maintain your own mind-body energy.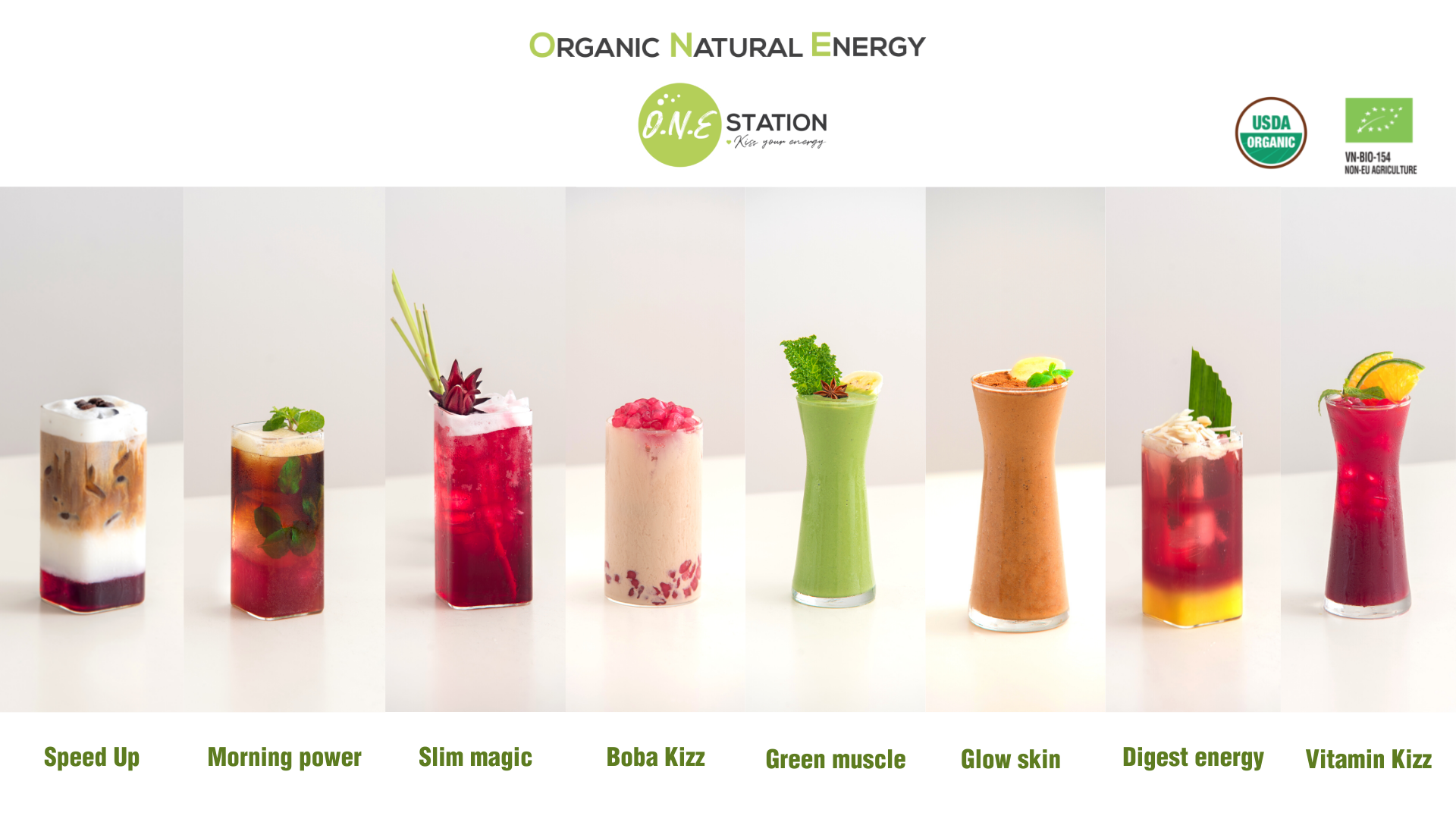 With these reasons, you can have a smart decision on the amount and time to drink that is right for your body, without being affected by external influences on the market.
3. The first O.N.E Station in Sai Gon
 As an innovative company through two years of the Covid-19 pandemic, we understood that our immune systems are very sensitive currently. And all of us are trying hardly to manage our energy and well-being with all the stresses of the day to get through the epidemic season. That's why we've worked hard to launch our first concept store – Organic Natural Energy (O.N.E) Station at 14 Nguyen Van Thu, Da Kao Ward, District 1, Ho Chi Minh city, Vietnam.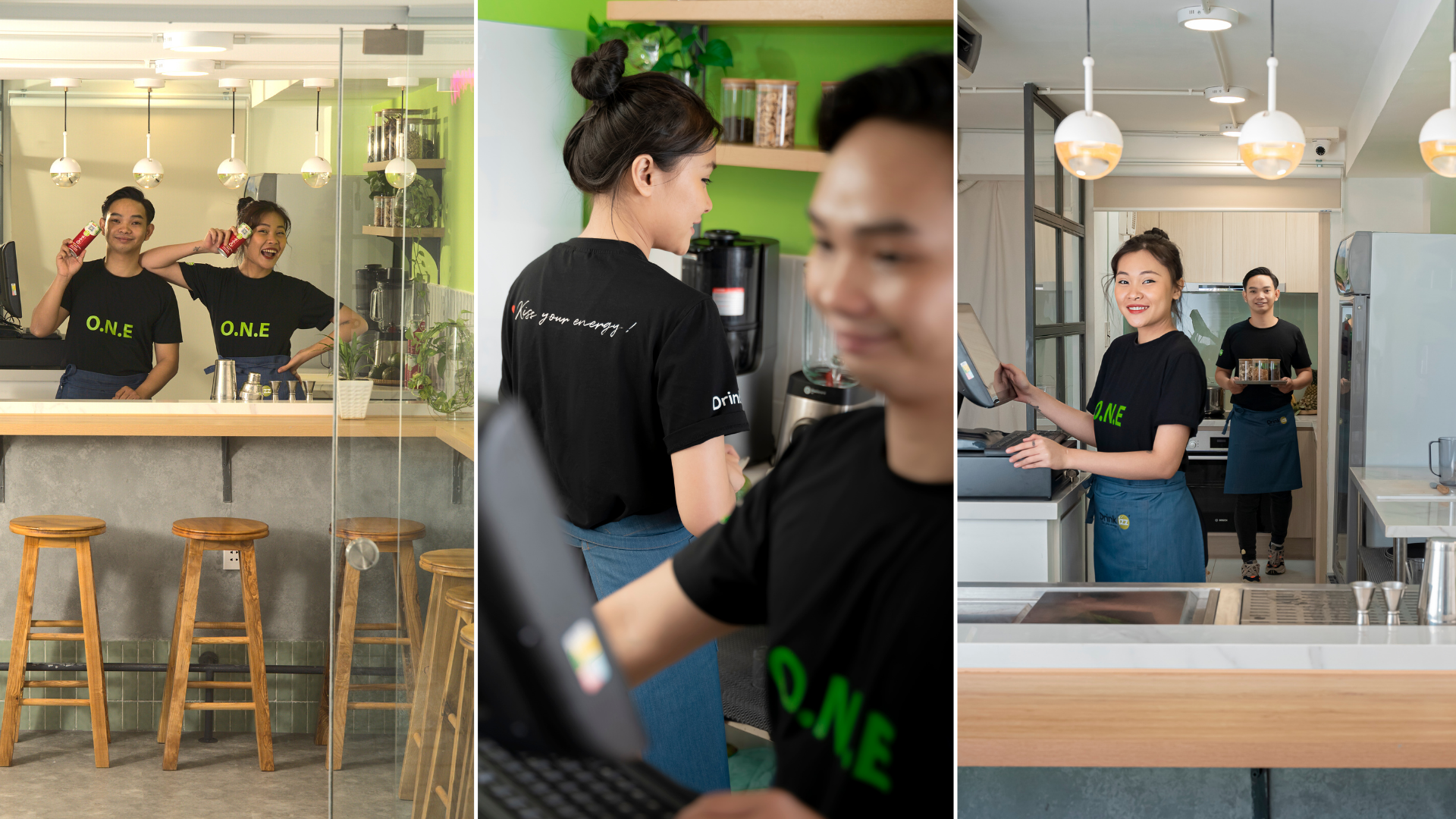 Beside providing quality drink, The O.N.E station aims to help the O.N.E community discover and connect to healthy lifestyle factors, such as organic food and drink, exercising and maintaining positive habits. The ONE day ONE Drinkizz program is held online and offline from January 1, 2022 to June 30, 2022 to help connect and ensure your energy for 24 hours to maintain your positive energy and pursue your passion in a sustainable way.
With these reasons, you can have a smart decision on the amount and time to drink that is right for your body, without being influenced by external market tensions.
4. Promotion program for you in Ho Chi Minh City
 From December 30, 2021 to January 10, 2022, please register:
Subscribe as members of the O.N.E community to receive our news of the ONE day O.N.E Drinkizz program and a 20% off coupon for each menu item during this period.  Link:

Check-in at ONE Station, take a  photo with the "Kiss your energy" slogan, post it  on your social media and you will receive a free great drink!
Many thanks for your Energy!
From Tyna and Drinkizz team with love,