If you are from  Central or you have visited in the past,  you will definitely not be able to forget the rich and attractive flavor of this dish.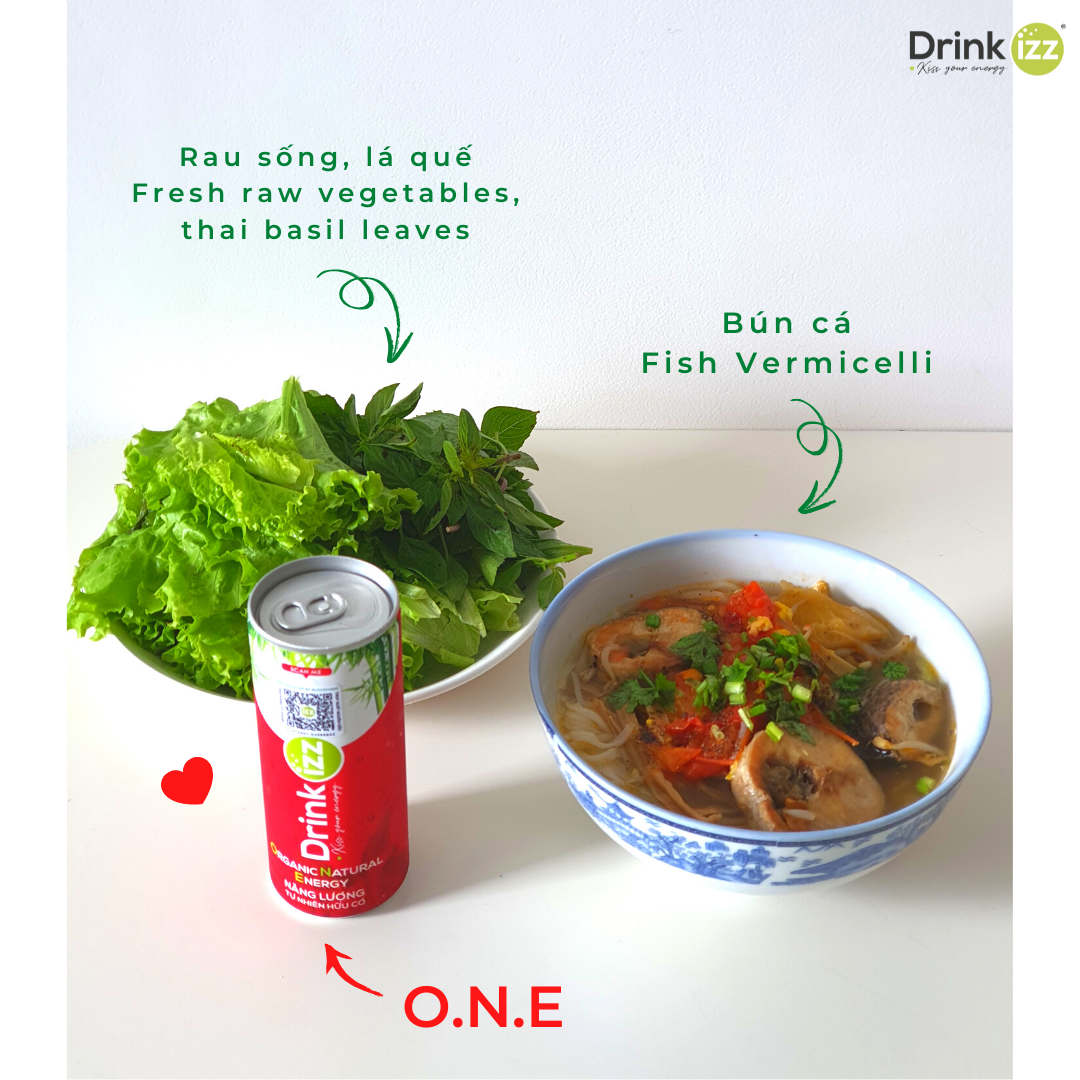 😋 This fish vermicelli dish has the bold and fresh taste of fish combined with the sweet and strange taste of the soup, making the fish vermicelli a very unique flavor compared to other vermicelli dishes. When eating fish vermicelli, you must have a plate of fresh raw vegetables, add some Thai basil leaves to be really delicious!
Especially, when enjoyed with O.N.E – a refreshing herbal taste, it will help increase the flavor of fish vermicelli and reduce the typical fishy taste of the dish.