Digest Energy with the main ingredient is O.N.E drink, mixed with pineapple juice, ginger, lemon and pandan syrup to bring a unique taste, a feeling of freshness and durable energy. In particular, Digest Energy also works to improve the digestive system, reduce bloating, flatulence and indigestion.
😉 Well, if you party too much on the weekend, try Digest Energy at the beginning of the week to detox your digestive system!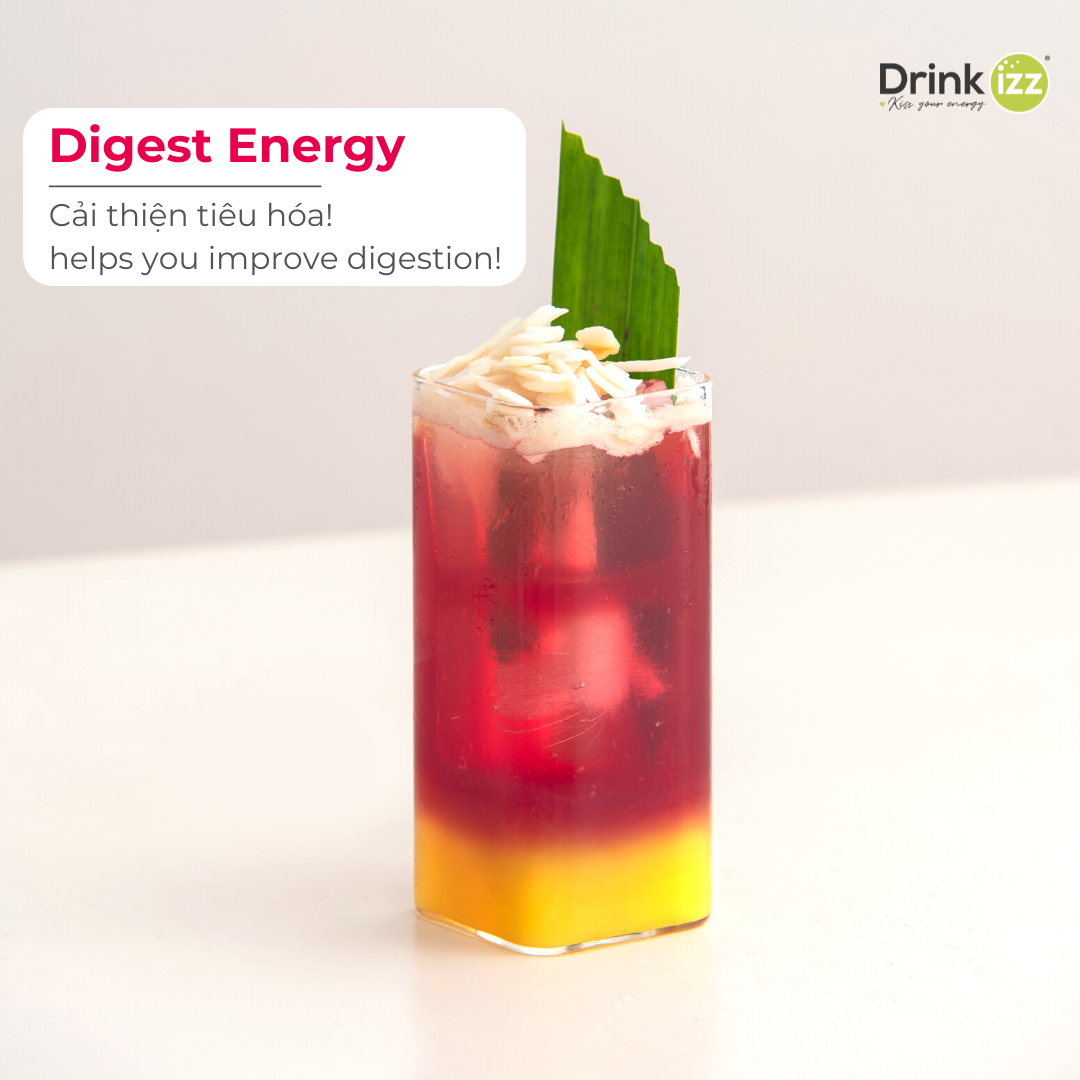 🥳🥳🥳 And don't forget our promotion: On the International Women's Day 8/3, Drinkizz offers 20% off all Drinkizz products and O.N.E Station!
✅ Time: from March 1, 2022 to April 15, 2022
✅ You can order Digest Energy or O.N.E Station drinks here!
https://shop.drinkizz.com/product/drink-n9-digest-energy/