Can you find out what the bottom red layer of water is? Let us reveal the special O.N.E syrup made from selected organic herbs!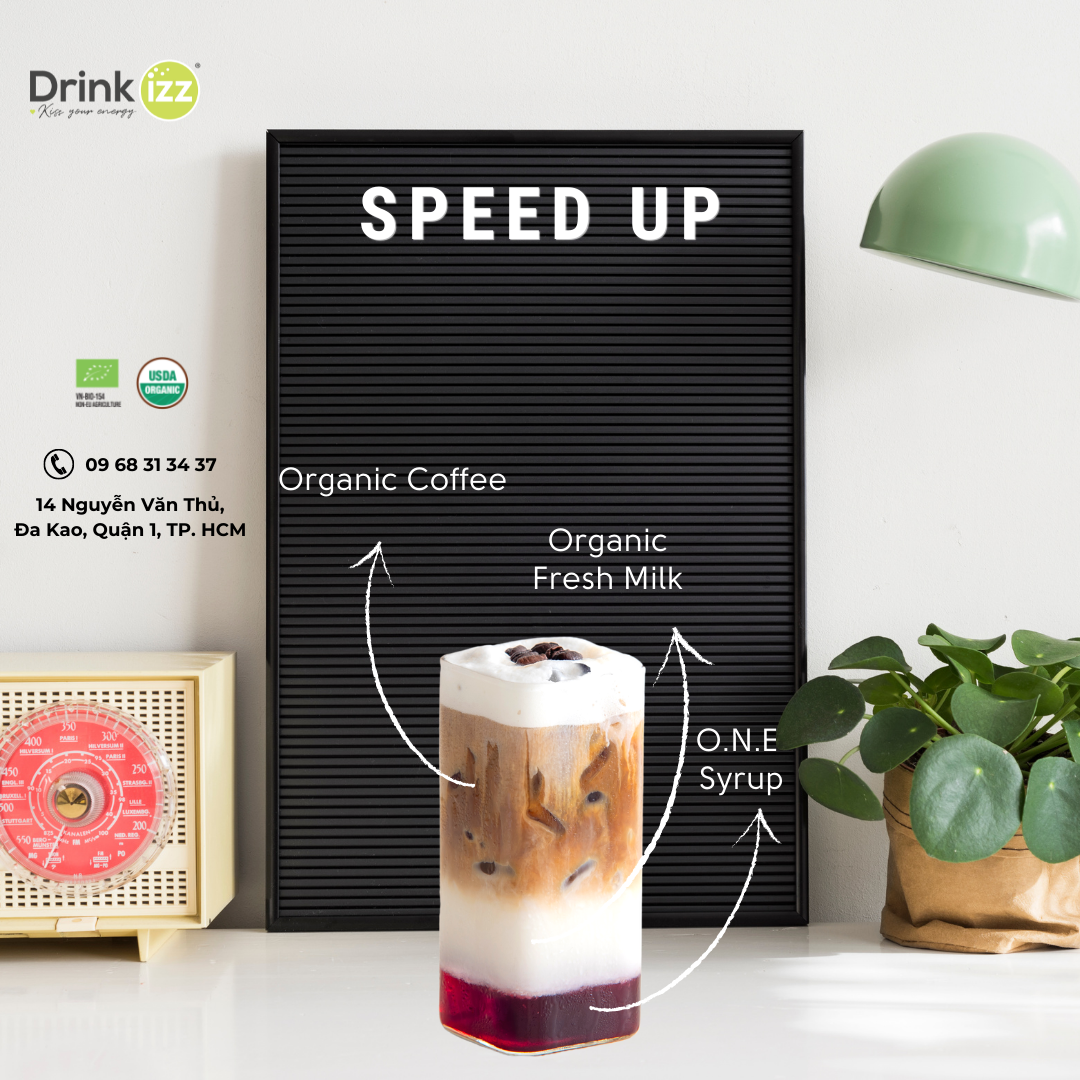 So Surprise?!!! For the first time in Vietnam, you can enjoy a delicious and 100% organic glass of drink certificated internationally USDA, and EU!!!
With Speed Up, you will experience the bold taste of organic coffee, the rich aroma of organic fresh milk, and our O.N.E syrup's gentle natural sweetness! With Speed Up, you will always be full of energy, increase your concentration, and burst with creativity! Call the Station now to try this wonderful creation of ours!
Ingredients of Speed Up include:
Organic coffee
Organic fresh milk
O.N.E syrup
At O.N.E Station, according to Drinkizz's standards. each Morning Power drink has an organic rate of 100%
Order at O.N.E station now! Up to 50% off sale!!!
Up to 50% – From 18/04/2022 to 28/05/2022
Website: https://shop.drinkizz.com/
Hotline: 09 68 31 34 37
Address: 14 Nguyen Van Thu Street, Dakao ward, District 1, Ho Chi Minh City, Vietnam
You can order "O.N.E Station" on Grab and Shopee Food!