Hello everyone, wish you a lot of positive energy for the new week!
True to its name, Morning power is a drink that provides positive, durable energy to help you focus and stay awake. Changing the traditional coffee drink with ingredients: O.N.E drink, orange juice, pandan syrup, mint leaves, Morning Power brings a new, refreshing and inspiring taste. Take a sip of Morning Power, you will feel the delicate, familiar but new flavors of the combination.
This innovative recipe delivers delicious taste while providing antioxidants and vitamin C from O.N.E drink and orange juice. Morning Power will help you comfortably enjoy your familiar coffee drink while maintaining good health!
Morning Power has an organic rate of 77.78% because some organic ingredients have not been certified USDA and EU organic according to Drinkizz's standards.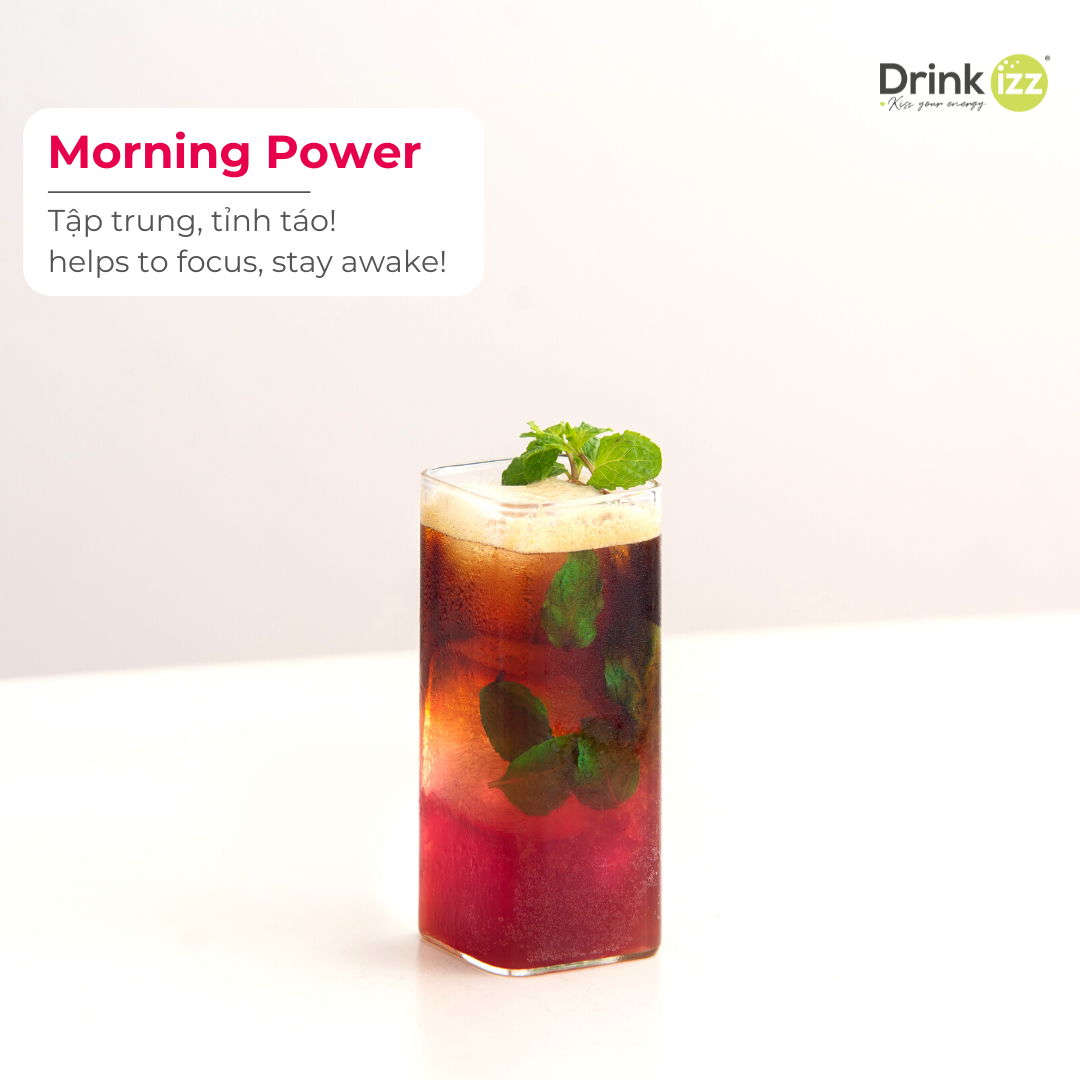 🥳🥳🥳 And don't forget our 20% discount on all Drinkizz products and O.N.E Station!
✅ Time from March 1, 2022 to April 15, 2022
✅ You can order Morning power or O.N.E Station drinks here!
https://shop.drinkizz.com/product/drink-n3-morning-power/