Raise your hand, coffee lovers! 🥳🥳🥳
If you like coffee and want to change to a new, unique coffee flavor, then Speed Up is for you!
By combining O.N.E syrup with light sweetness, herbal aroma and fresh milk, it will help the familiar taste of coffee become rich and delicate. Speed Up will surprise you because it has many levels combined together!
Speed Up is made by 100% organic coffee and organic milk, and the Organic Natural Energy syrup  provides durable energy to prevent you drowsiness and fatigue!
Do you want to try our Speed Up?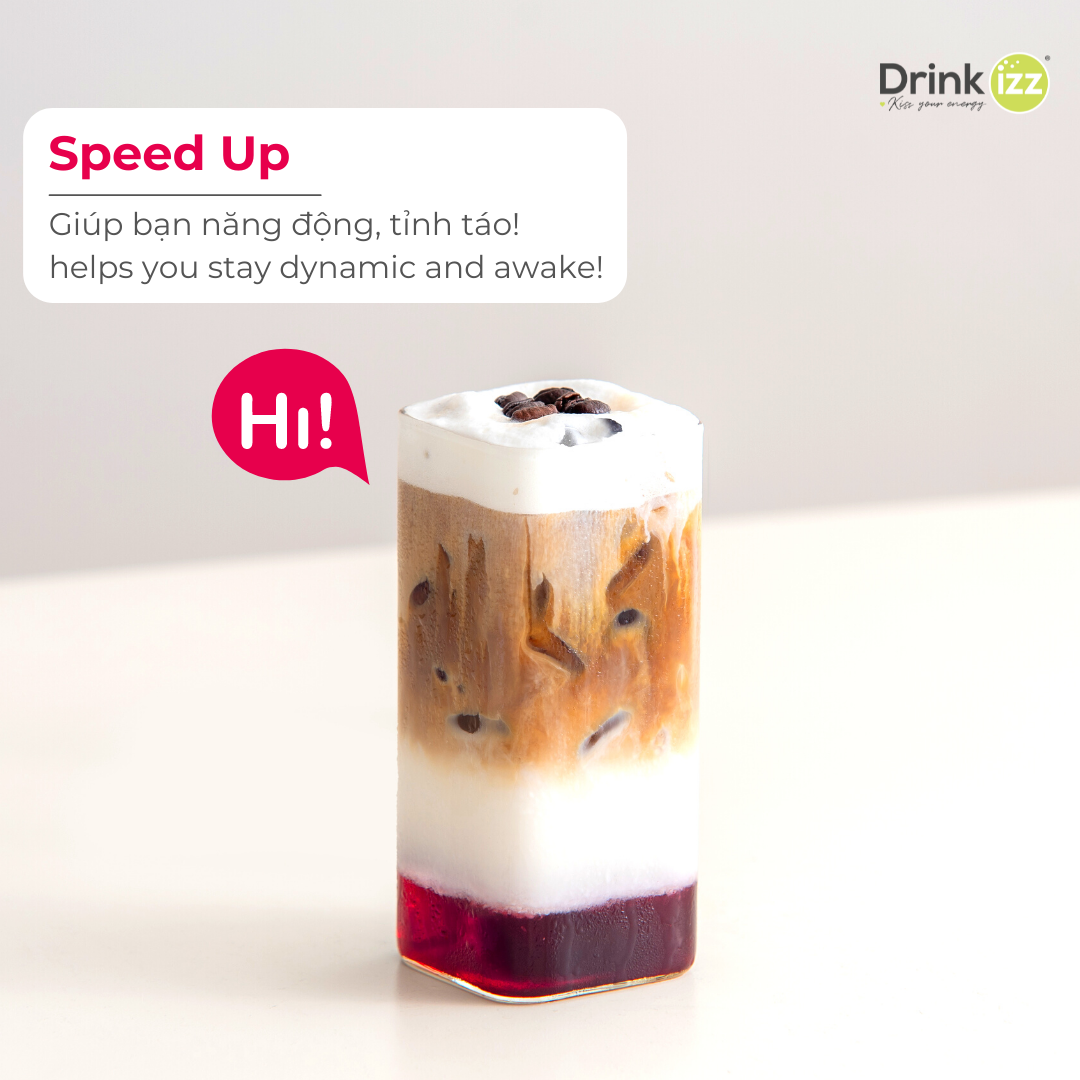 🥳🥳🥳 And don't forget our 20% discount on all Drinkizz products and O.N.E Station!
✅ Time from March 1, 2022 to April 15, 2022
✅ You can order Speed Up or O.N.E Station drinks here!
https://shop.drinkizz.com/product/drink-n2-speed-up/