MORNING POWER! As the name suggests, this is a refreshing drink to increase energy for an exciting start to the week. Especially, Morning Power is an innovative recipe that wakes you up from the harmonious blend of O.N.E's unique organic herbal flavor, the signature chocolate scent of cold brew Laha coffee, the cool sense of mint leaf, and the sweet and sour taste of tangerine, pandan leaf. The layers of aromas and flavors help you get more inspiration to start your day and maintain your energy for a long day.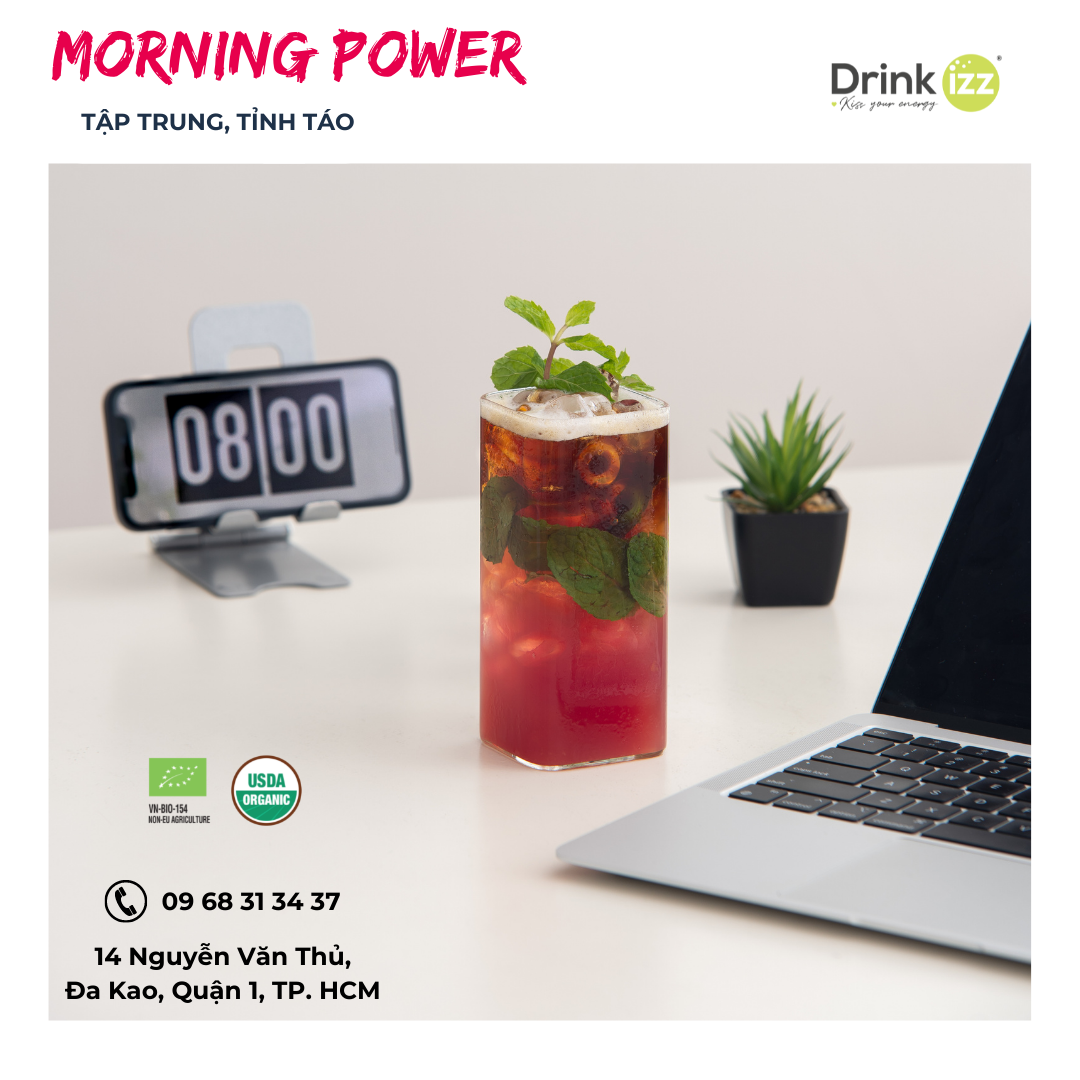 Morning Power includes:
🔥 125ml O.N.E
🔥 40ml Laha – cold brew coffee
🔥 30ml of refreshing tangerine juice
🔥Mint Pandan Leaf Syrup
If you learn more about the uses of each ingredient in the link below, you will say yes right away.
https://drinkizz.com/vlog/recipe/morning-power-lets-start-your-day-with-positive-vibes-2/
At O.N.E Station, according to Drinkizz's standards. each Morning Power drink has an organic rate of 77.78% because some organic ingredients have not been certified USDA and EU organic 
☎️ Order at O.N.E station now! Up to 50% off sale!!!
✅ Up to 50% – From 18/04/2022 to 28/05/2022 🥳🥳
✅ Website:https://shop.drinkizz.com/
✅ Hotline: 09 68 31 34 37
✅ Address: 14 Nguyen Van Thu Street, Dakao ward, District 1, Ho Chi Minh City, Vietnam
✅ You can order "O.N.E Station" on Grab and Shopee Food!