Hi guys, how's your energy today?
April has come in Sai Gon, and it has started the rainy season with showers in the late afternoon. The characteristics of this season are sunny mornings and thunderstorms in the afternoon, often making office workers bored and craving for fresh juices from yellow or red fruits.
The reason is that yellow and red plant-based foods and drinks contain provitamin A substances called Carotenoids. When the temperature and light in the surrounding environment changes, our eyes are also tired, and our skin is not bright. So, our body often has a natural response to craving foods and drinks that are yellow and red because the body needs nutrients with active Vitamin A.
Not only helps to keep eyes bright, but Vitamin A also helps to keep the skin glow. If you are enthusiasts of skin rejuvenation treatments so you should have all heard the phrase "retinol equivalent" (RE) for vitamin A. The term comes from experiments conducted by Hume and Krebs in the World War II demonstrated that 2.4 µg of purified β-carotene in oil or 6 µg of β-carotene in food had the same vitamin A activity as 1 µg of retinol.
You can get Vitamin A naturally from fruits like mango and papaya, yellow/orange vegetables like pumpkin, sweet potatoes and bananas, milk and dairy products, eggs and animal liver and fish.
🥳🥳🥳  In addition, you can order delicious fresh Vitamin Kizz drink  at our O.N.E station 😉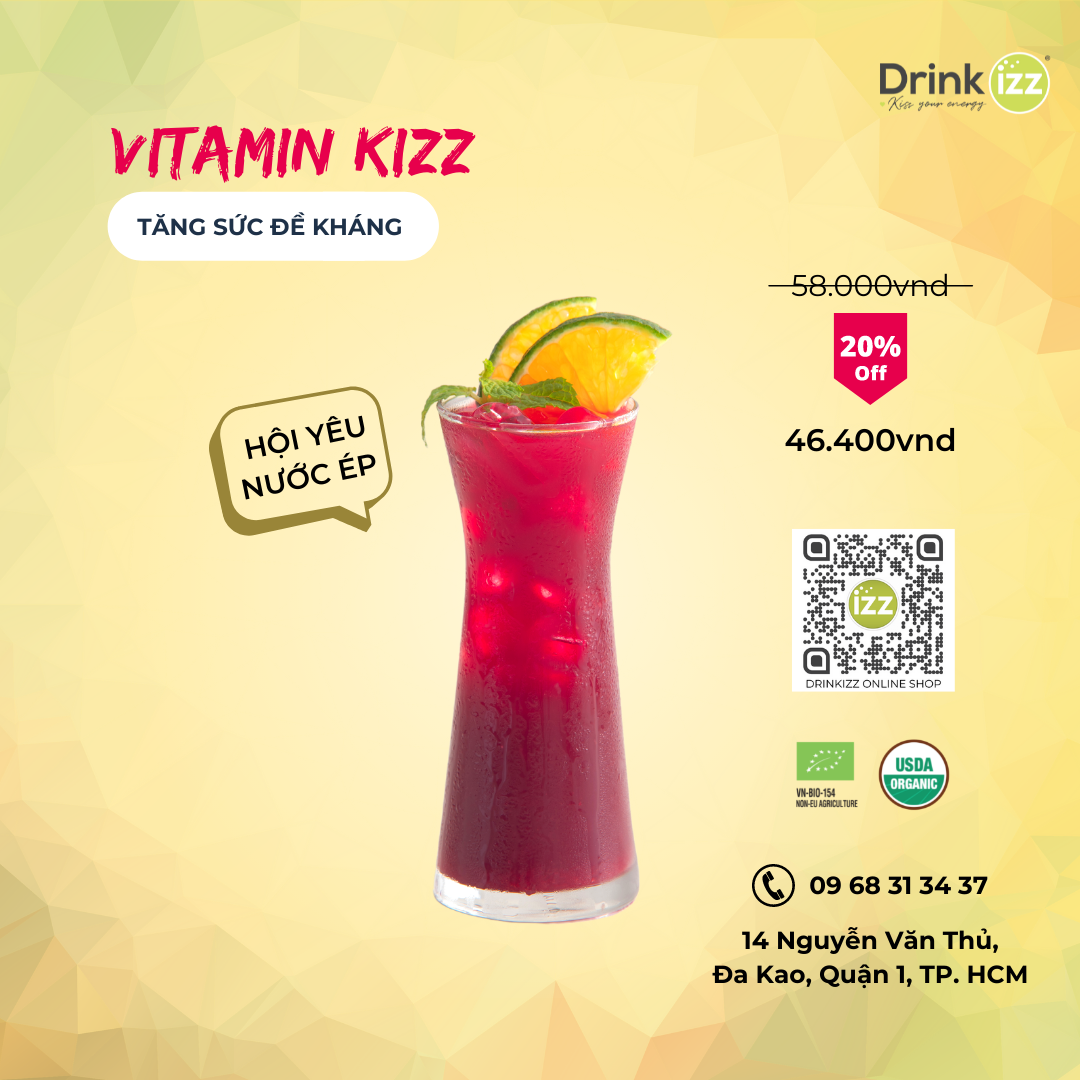 Enjoy our 20% discount on all Drinkizz products and O.N.E Station!
✅ Time from March 1, 2022 to April 15, 2022