n the summer, many sudden spots of rain will make you unable to turn back. To protect your body when coming back from the rain, you should pay attention to keeping warm and increase your body's immunity with regular hot cups of tea! A day of forgetting to bring a raincoat can make you come home drenched.
Drinkizz suggests you Energy Herbal Tea No. 06 – Calm Throat with many organic natural herbal ingredients to help you soothe your throat and increase your resistance.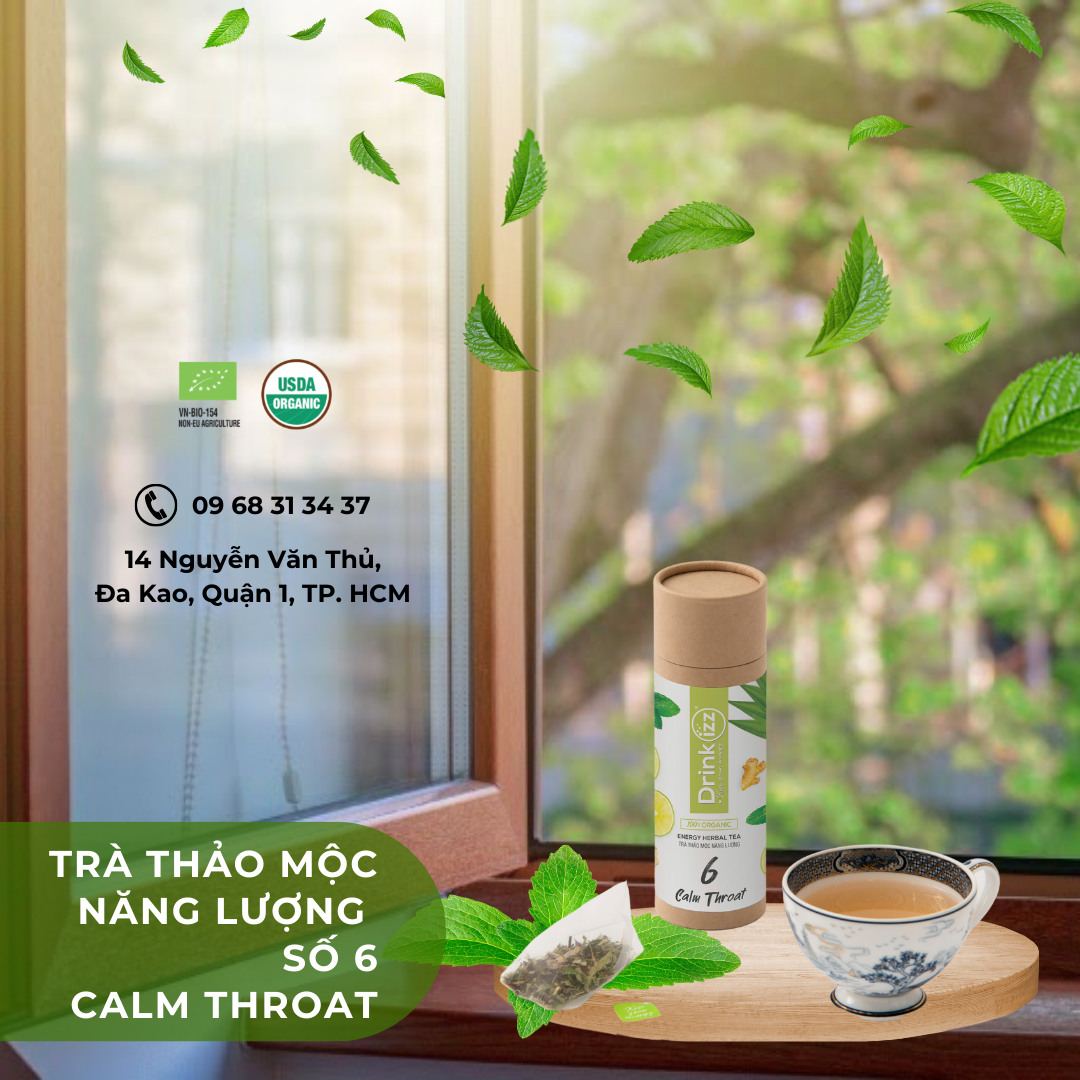 Energy Herbal Tea No. 06 – Calm Throat includes:
🍃 Organic lime slices:   contain a lot of vitamin C, which helps you restore health, boost immunity, and protect your brain.
🍃 Organic Mint – Rich in vitamins and minerals and high in antioxidants, and rich in Vitamin A in fats and essential nutrients for the body
🍃 Organic pandan leaf – Helps to cure cough, bronchitis
🍃 Organic Ginger – Has anti-inflammatory effects, cures colds
Ingredients come from Vietnam's forests and highland mountain areas. 100% organic plant-based ingredients are certified based on EU and USDA international organic standards.
The next promotion is coming soon. Please update the latest news from Drinkizz regularly!
Come with us at:
 ✅09 68 31 34 37
 ✅14 Nguyen Van Thu street, Dakao ward, District 1, Ho Chi Minh City, Vietnam
 ✅You can order "O.N.E Station" on: Grab and Shopee Food!