True to its name, Saigon Refresh helps you cool off effectively on a hot day with organic ingredients, including lemon juice, organic black tea, and pandan syrup. The combination of these three natural ingredients will give a harmonious taste, the drink is not too sour or too sweet, but rich in vitamin C, and vitamin A. In addition, black tea also helps to enhance attention and alertness.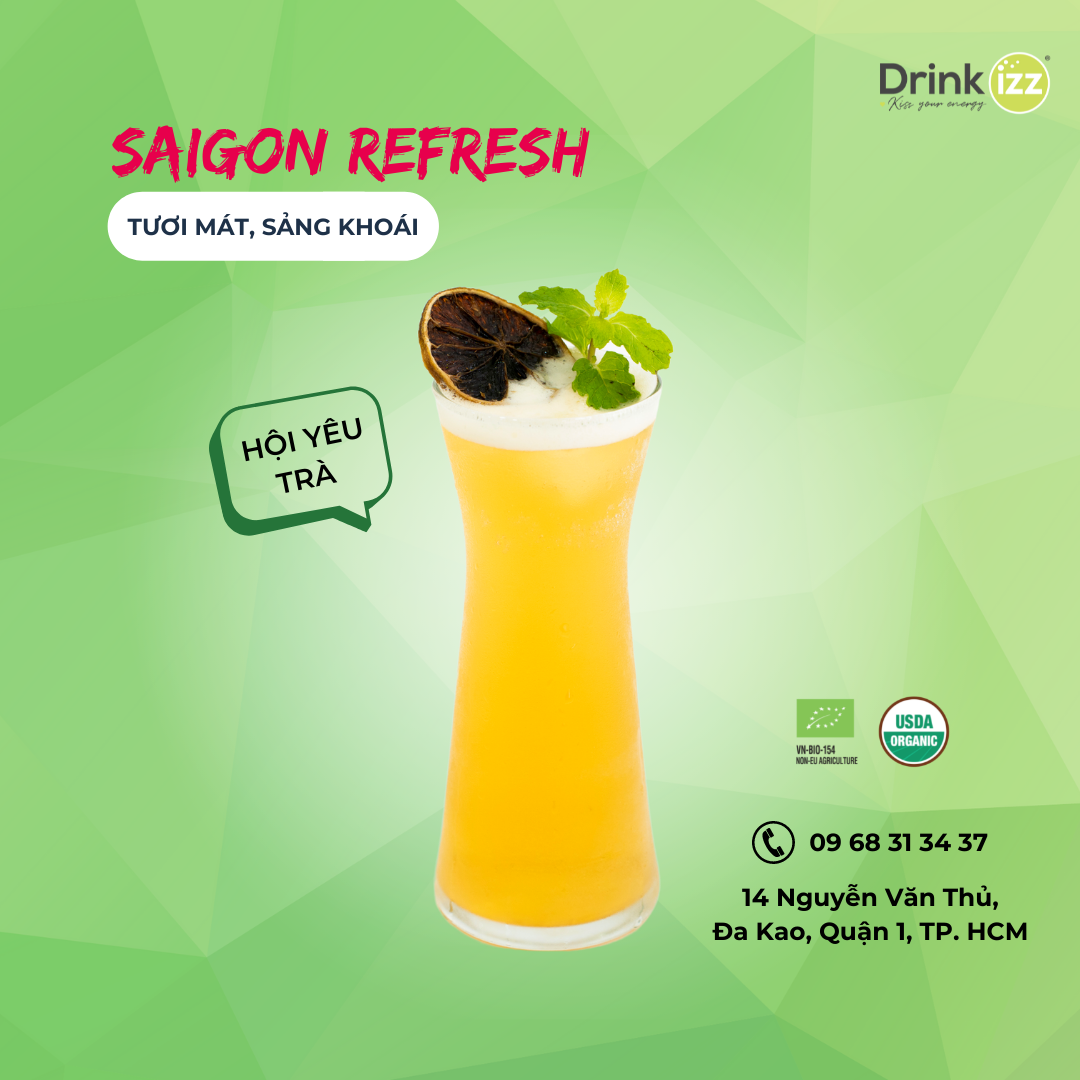 The slightly sour taste of lemon plus the acrid taste of tea is so tasty that no one can refuse. When the body "runs out of battery", let's drink Saigon Refresh, you will soon recharge your energy again.
✅ Pandan syrup brings you a fresh aroma and is high in antioxidants, helps to balance free radicals, and rejuvenates skin!
✅ Organic lemon is a rich source of vitamin C which can enhance immune function.
✅ Black tea provides theine, which makes you more alert and upbeat for 6 to 8 hours, while also boosting the immune system and improving heart rate.
The organic rate according to USDA and EU standards of Saigon Refresh is 100%
Come to O.N.E station to cool off on these hot days! Especially, Saigon Refresh has a SPECIAL DISCOUNT of up to 50%!
✅ Up to 50% – From 18/04/2022 to 28/05/2022
✅Website:https://shop.drinkizz.com/
✅Hotline: 09 68 31 34 37
✅Address: 14 Nguyen Van Thu Street, Dakao ward, District 1, Ho Chi Minh City, Vietnam
✅You can order "O.N.E Station" on Grab and Shopee Food!