Fair trade is a global movement made up of a diverse network of producers, companies, consumers, advocates, and organizations putting people and planet first.
O.N.E (Organic Natural Energy ) drink is certified Fair for Life, promoting fair trade, committed to long-term and responsible action throughout the supply chain. 
Each O.N.E  can is made with :
25.7%

of agricultural ingredients are Fair for Life – Fair Trade

certified.

10%

– Fair Trade and

certified

organic ingredients are purchased at least

10%

higher than the price of only certified organic ingredients.

1%

of the listed selling price of each can is contributed to the "Fair for Life Fund" to support small-scale producers, workers, and vulnerable farmers in rural areas to develop sustainably on their land.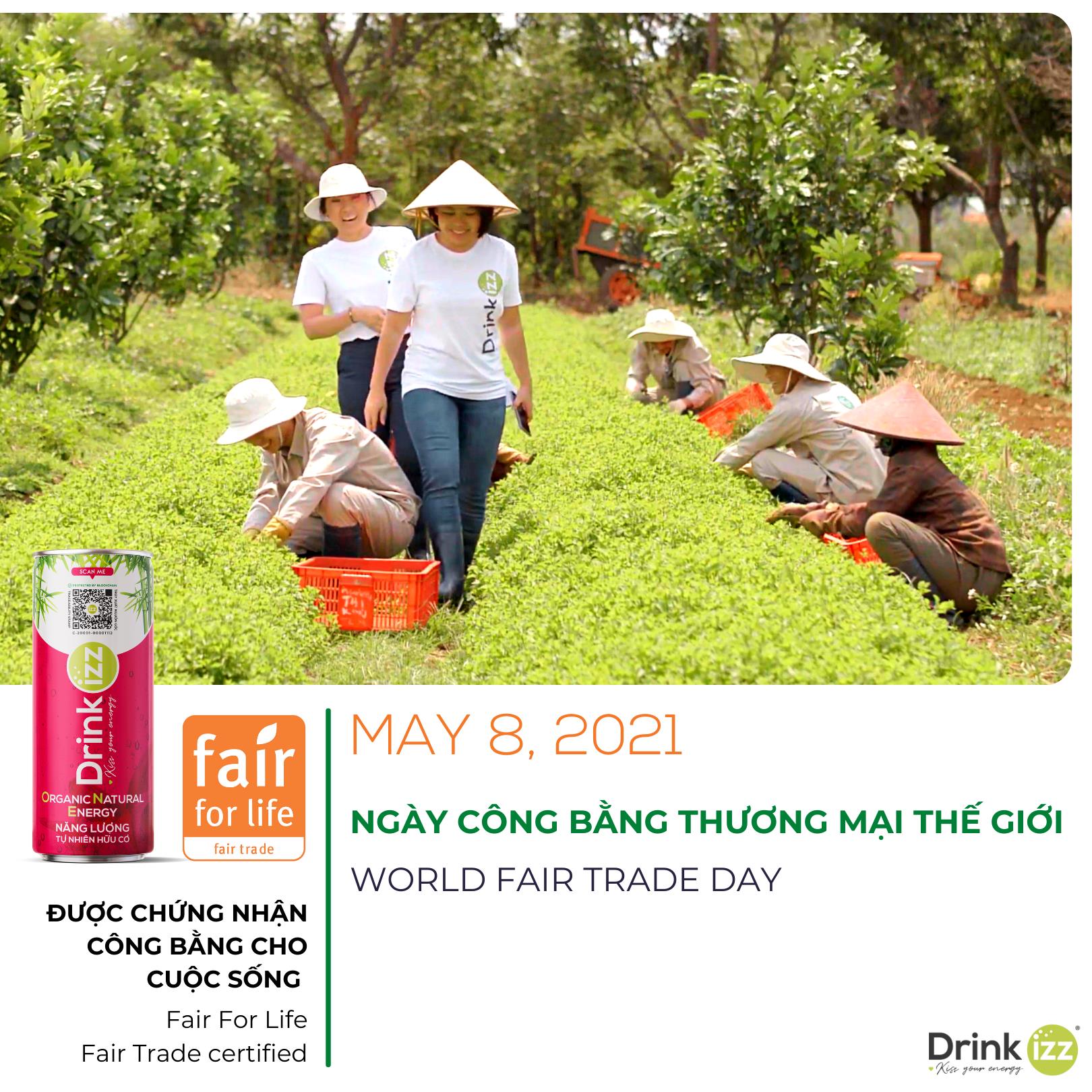 We believe that everybody wants to do positive things – for family, friends, community and mother nature. Drinkizz values are simple and strong: to be a caring company for the health of our customers, our co-workers, and actors in the value chain, in particular the farmers who work hard for organic agriculture. We are as transparent as possible in our operations and comply with regulations.
When you choose a product certified fair for life fair trade,  that mean it is a choice to support responsible companies, empower farmers, workers and protect our mother Earth. In other words, it's a world-changing way of doing business.